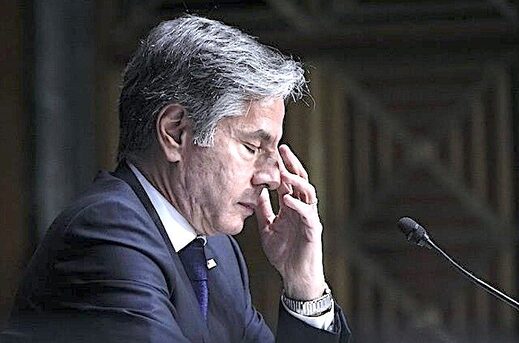 House Republicans will deliver a subpoena to Secretary of State Antony Blinken on Tuesday to turn over classified cables related to the disastrous Afghanistan withdrawal, according to a report.
House Foreign Affairs Committee Chairman Mike McCaul
(R-TX)
told
the Associated Press on Monday the State Department notified him that it would not turn over a dissent cable written by diplomats at the Kabul Embassy shortly before the August 2021 withdrawal.
"We have made multiple good faith attempts to find common ground so we could see this critical piece of information. Unfortunately, Secretary Blinken has refused to provide the Dissent Cable and his response to the cable, forcing me to issue my first subpoena as chairman of this committee."
According to
the
Wall Street Journal
, the cable sent July 2021 warned Blinken about the potential fall of Kabul through a special dissent channel, which officials can use to express contrarian views to senior State Department officials. The State Department had previously offered to share the "substance" of the cable via a briefing, according to the AP.
McCaul first requested the cable back in January, after he became chairman of the committee.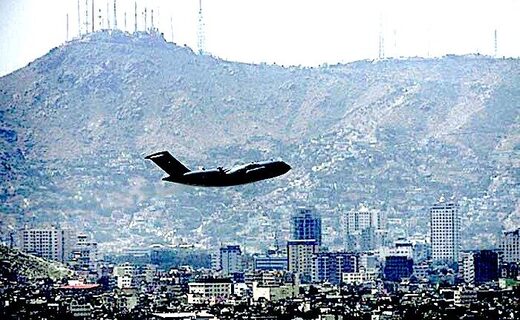 The State Department said it is objecting to handing it over due to
wanting to preserve the dissent channel's integrity.
It argues that
authors may not use it if they fear their cables could be disclosed to the public in the future.
One of the Afghanistan dissent cable's authors was given an award for "Constructive Dissent" by a union representing U.S. diplomats, according to the AP.
McCaul has been dogged in his efforts to hold the Biden administration accountable for the August 2021 withdrawal,
which saw the Taliban seize Kabul before thousands of U.S. troops and American citizens were able to leave, and led to the deaths of 13 American service members and at least 170 Afghan civilians.
He pressed Blinken on releasing the cable last week during a hearing with Blinken.
McCaul told Newsmax's Greta Van Susteran after the hearing last week:
"Twenty-three embassy employees were sending a very extraordinary dissenting cable, disagreed with the policy, the administration. These are the employees on the ground in Kabul — not the bureaucrats sitting in Washington.

"I think we need to see that for the veterans, the Gold Star mothers...and also for our Marinie Sgt. Tyler Vargas, who lost his legs because of the suicide bomber."
He told Van Susteran he would give the State Department until Monday to turn the cable over.
McCaul said
there are Americans still left behind in Afghanistan, as well as Afghan interpreters
who helped U.S. troops during the 20-year-war effort:
"Our promise was, 'We will protect you.' Now they can't trust the United States of America. ... It is an absolute disgrace."