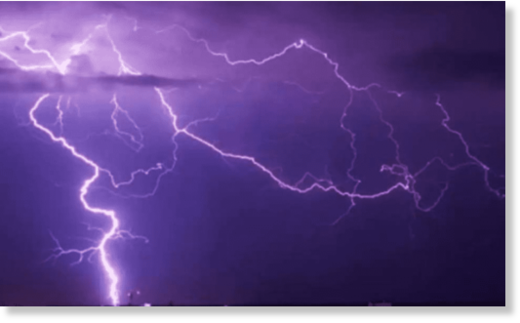 At least 16 people lost their lives and 14 others were injured in lightning and rain related incidents across the state in past days. Hail and lightning also claimed the lives of around 100 cattle in the state, according to the meteorological department.
At least 4 persons were killed as severe storms accompanied by heavy rain, lightning and gusty winds swept through Khandwa. Sagar reported three deaths and Satna and Raisen two deaths each. Narmadapura, Dhar, Ratlam, Ashok Nagar, Damoh reported one death each in the last two days .
Cattle deaths were reported from Betul, Itarsi and Satna. Itarsi (Chanagarh) reported the death of 35 cattle, Betul 32 cattle and Satna 13 cattle.
Gusty winds accompanied with rain and hailstorm caused damage to properties and standing crop in Betul, Mandsaur, Khandwa, Khargone, Alirajpur, Jhabua, Neemuch, Dhar, Sehore, Harda, Rajgarh, Raisen, Damoh and Agar.
Meteorological department senior officer Ved Pratap Singh said strong wind and hailstorm damaged crops in the state, while lightning claimed lives of labourers working in the agricultural field. In the last 24 hours, 3cm rain was reported in Silwani, Burhanpur, Khajuraho, Khaknar, Depalpur, Badarwas. Similarly, 2cm rainfall in Nepanagar, Navibag, Kolaras, Multai, Malanjkhand and Nateran.