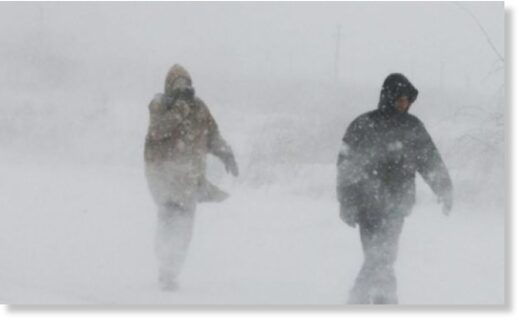 Gale-force winds and snowstorms closed roads and left more than 25,000 households in Serbia without power on Sunday, while fallen trees disrupted traffic in neighboring Croatia and Montenegro.
In Croatia, a red alert was issued for the regions along the Adriatic coast due to north
winds estimated to reach 130 kilometers per hour.
Authorities in Montenegro's coastal town of Budva warned citizens to stay indoors after strong winds on Saturday destroyed a school roof, brought down trees and lamp posts, sank a tourist boat and disrupted traffic along the coast.
More than 250 kilometers of local roads in mountainous southeastern Serbia were closed due to

snowdrifts reaching two meters

, local media reported.
Bosnian authorities banned the use of heavy trucks in mountainous regions due to snowdrifts and icy roads.
Meteorologists have announced freezing temperatures and snow storms across the Balkans will continue in the days to come.
Source: Reuters