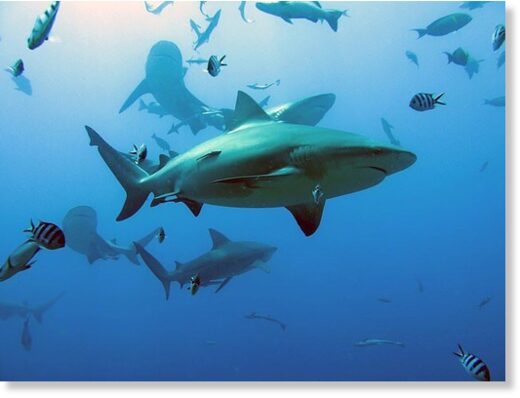 A girl, 16, who was mauled to death by a shark in front of her friends has been identified as Stella Berry.
The teenager, who was a student at Shenton College in Perth, was relaxing by a rope swing with her friends in the Swan River in North Fremantle, Western Australia, at about 3.30pm on Saturday when she saw a pod of dolphins.
She jumped into the water, but a shark latched on to her leg.
Heroic onlookers, including some people on jet skis, called emergency services and tried to save her life.
However, the schoolgirl had severe leg injuries and died on the scene.
Shenton College principal Michal Morgan said Stella's death had caused 'great sadness, sincere empathy and the deepest regret'.
'I understand and respect that people respond to grief and loss in different ways, and that a loss such as this can trigger a broad range of emotional responses that are not always anticipated or evident,' Mr Morgan told
The West.
'I have personally offered, on behalf of the College, our condolences and support to Stella's family during this very sad time.'
Both Ms Berry's parents are teachers.
Perth local, Joshua Banks, 16, was rope swinging with six friends nearby before the gruesome attack unfolded.
'Me and my mates Jacob and Harry saw them - we actually watched them pass through the bridge as we (were) rope swinging,' he told
The Daily Telegraph.
'They passed and we saw them get off the jet skis near the beach and jump off and swim to the shore quickly.'
The teen described what he saw as a 'completely random attack' and said he and his friends were left 'shaken' by the event.
'We were completely unaware of this attack and had been swimming and jumping off for about an hour to 45 minutes,' he said.
He added that his friends were 'aware it could've been us' instead.
Witnesses told police that a man bravely dived into the water to pull the teenage girl out, describing him as a 'hero', but paramedics were unable to save her.
A local girl said she heard people screaming before the man jumped in to try and save her life.
The girl's family and friends were seen in a state of shock near the river after she was pulled out.
Emergency services, including police boats, rushed to the scene near the Fremantle traffic bridge and she was pulled out of the water with severe leg injuries.
Fremantle District Acting Inspector Paul Robinson described the incident as 'traumatic'.
'It's an extremely traumatic event for everyone involved and everyone who knew the young girl, so I won't be going into the extent of the injuries.
'It is unusual for a shark to be that far down the river ...
at this point in time an alert has been put out, a shark warning just to let people know this incident has taken place.
'What we've been advised issues with friends on the river, they were on Jet Skis, there was possibly a pod of dolphins been seen nearby, and the young female jumped in the water to swim nearby the dolphins.'
Police didn't go into details about her injuries and did not confirm what species of shark was involved in the attack.
It is the first fatal shark attack in the Swan River in a century.
Amid a string of reports, WA Police initially thought that she may have been injured by a boat propeller.