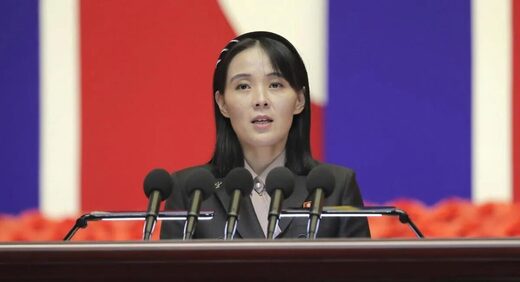 Praising the fighting spirit and might of the Russian military, Kim Yo-jong also criticized the West's support to the regime in Kiev.
North Korean
politician and diplomat Kim Yo-jong
has announced that Pyongyang will continue to support Moscow amid the current crisis in Ukraine.
In a statement disseminated by North Korean media, the also sister of the country's leader Kim Jong-un said that the Democratic People's Republic of Korea will always be standing "in one trench" together with the people and the army of
Russia who "rose up to defend the honor and dignity of [their] state, sovereignty and security of the country."
She also criticized the United States' decision to supply
M1 Abrams
main battle tanks to Ukraine, and suggested that such initiatives will not help Kiev.
"I have no doubt that any armaments the US and the West are so proud of will be burned to cinders and turned into scrap before the unyielding fighting spirit and the might of the heroic army and the people of Russia,"
Kim Yo-jong declared.
Earlier this week, both the United States and Germany announced their intent to supply M1 Abrams and
Leopard 2 battle tanks
, respectively, to the regime in Kiev.
While the United States and its allies funneled vast quantities of weapons, munitions and military hardware to Kiev since the beginning of Russia's military operation in Ukraine, they had so far been reluctant to supply Ukrainian forces with heavy weapons such as tanks - until now.