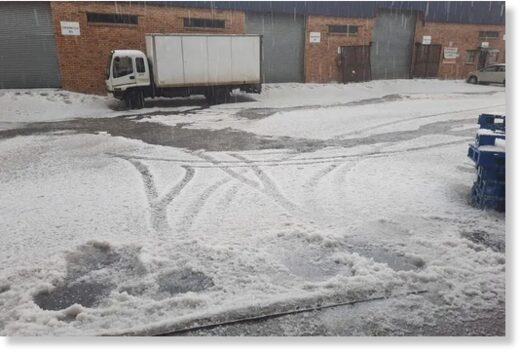 Snow, floods, or record-breaking heatwaves - the weather is just getting weirder in this country. On Tuesday, a surprise hailstorm managed to catch residents of Randfontein off-guard, as the wild conditions created a rather wintery scene in this part of Gauteng.
SNOW OR NO? MAD WEATHER SHIFT SURPRISES GAUTENG RESIDENTS
Just after midday, the white stuff barraged the East Rand, blanketing busy commuter routes and suburban settings with a layer of ice and slush. The hailstorm was so powerful, droplets formed a white covering, looking something more like a blizzard.
Driving proved to be difficult for those negotiating their way through the icy blasts, and as seen in this footage here, conditions became hazardous for commuters who were travelling through Randfontein at the time.