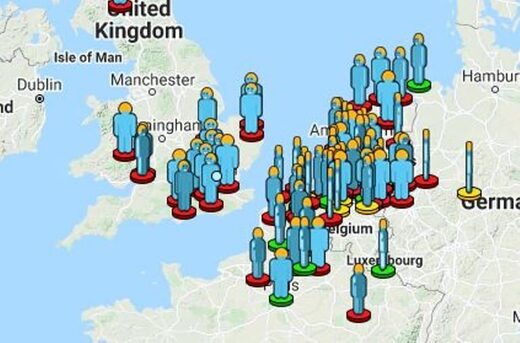 The American Meteor Society (AMS) received 82 reports (event
809-2021
) about a meteor fireball seen over Île-de-France, Drenthe, England, Friesland, Gelderland, Grand Est, Groningen, Hauts-de-France, Hessen, Limburg, Niedersachsen, Noord-Brabant, Nordrhein-Westfalen, Normandie, Overijssel, Scotland, Vlaanderen, Wales, Wallonie, Zeeland and Zuid-Holland on Friday, February 12th 2021 around 05:10 UT.
Three videos were uploaded to the AMS website.
This one is credited to Glen Wilkinson.
Another video of the event from the UK Meteor Observation Network: