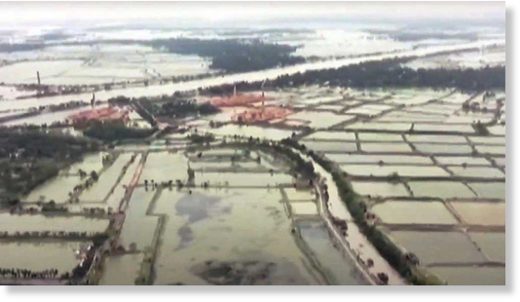 Cyclone Amphan has dealt a crushing blow to Bangladesh's mango growers, as they are confronted with huge losses from the widespread damage it caused to orchards and fruits ripe for its seasonal harvest.
The cyclone barrelled into the country's southern coasts from the Bay of Bengal on Wednesday and carved a trail of destruction as it moved inland at night generating strong winds and heavy rainfall.
At least 22 deaths have been reported from eight coastal districts in Bangladesh until Thursday noon as the storm tore down homes and foliage while ravaging the power supply.
Initial government estimates put the figure of damage incurred by housing, infrastructure, fisheries and livestock, water resources and agriculture in Bangladesh at Tk 11 billion (€121 mln).
Bdnews24.com reported that in several districts in the west and south-west of the country, thousands of hectares of lands are used for the cultivation of mangoes. Primary data indicates the cyclone laid waste to 176,000 hectares of crop yields across the country,
Agriculture Minister Abdur Razzaque said an online media briefing. The government estimates that the storm damaged 10 percent of the 7,384 hectares used to cultivate mangoes.
West Bengal mango losses
Cyclone Amphan also ravaged at least 14 of the 23 districts in West Bengal and the loss incurred may create an all-time record, Indian state Agriculture Minister Ashish Banerjee said on Friday. The Bengal horticultural department said that around 38,000 tons of mangoes were destroyed when Cyclone Amphan had sliced through Malda district
on Wednesday night. The cyclone cut a swathe through Malda before entering Bangladesh.
"Amphan has spelt a doom for mango cultivators. The growers had already suffered losses as they could not carry out maintenance of trees and fruits in the absence of labourers because of the ongoing lockdown. Semi-ripe mangoes fell from the trees because of pest attack. The cyclone has damaged whatever fruits were left on the trees," said Ujjwal Saha, the secretary of the Malda Mango Merchants' Association.
According to
telegraphindia.com,
the district produces around 350,000 tons of mangoes on an average a year.