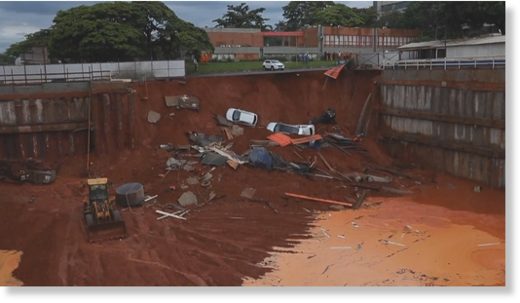 A giant sinkhole swallowed up at least four cars in the capital of Brazil, Tuesday, December 10.
It happened when a road next to a building site in Brasilia partially collapsed. The cars that fell into the sinkhole had been parked on the street, and there were no injuries, officials said.
Authorities are investigating the cause.
Source: AP