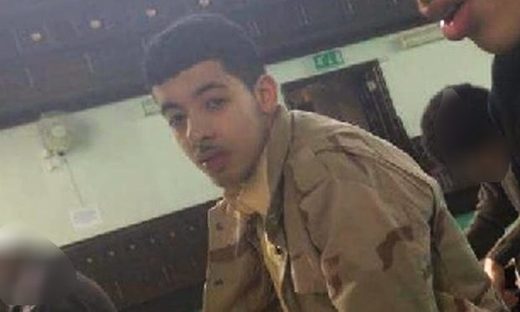 Police and intelligence service did not do enough to monitor and restrict movements of bombers who carried out 2017 attacks, committee finds.
A number of serious mistakes by police and government officials allowed a teenager to build a bomb and partially detonate it on London's underground train network, according to an investigation by a UK parliamentary oversight body into a series of terrorist attacks in the country.
Pointing to a "litany of errors" and "fundamental failings", the Intelligence and Security Committee (ISC) said there would need to be a further inquiry into the September 2017 tube train bombing in which 23 people suffered burns and 28 were crushed in the stampede that followed.
The ISC condemned as unacceptable the UK Home Office's failure to provide sufficient information for its inquiry.
The committee's concerns centre on the way in which the bomber, Ahmed Hassan, an Iraqi asylum seeker, was not properly monitored despite having been identified as someone who was a potential threat.
Hassan was jailed for life earlier this year with the judge recommending that he serve a minimum of 34 years.
See the document here
.
The ISC examined UK security measures in relation to the five serous terrorist attacks in the country last year, which cost 36 lives with scores injured.
Its report on the terrorist attacks was published as the British government was about to respond to an earlier report from the committee on the UK's involvement in rendition operations and the mistreatment of detainees following the 9/11 attacks in the US in 2001.
The ISC was also critical of the UK's domestic security service, MI5, which admitted that it should have done more to restrict the movements of Salman Abedi, who killed himself and 22 others in a bomb attack on a concert in Manchester in May last year.
Furthermore, the ISC concluded, the system in place for regulating and reporting the purchase of ingredients that Hassan and Abedi had used to construct their bombs had been "hopelessly out of date"; recent reforms should have been carried out sooner.
Members of the committee said that they could not be sure that the underground train and Manchester bombings could have been averted if police and security officials had acted differently, but that policies needed to be revisited.
The committee also renewed its appeal to internet and communications companies to do more to remove material that it considers extremist.
The ISC's chair, Dominic Grieve, a Conservative MP and former attorney general, said that the committee had first raised these concerns four years ago following the murder of an off-duty soldier in London.
"It was Facebook on that occasion," he said. "We recommend that pressure is put on the communications service providers by the business community. We strongly consider that action which affects the providers' profits will hit home harder than an appeal to them to do the right thing."