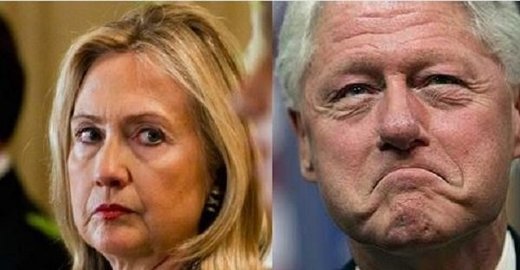 A source tells
The American Mirror
that Bill and Hillary Clinton's 13-city tour has been canceled.
In early October, CNN
reported
:
The Clintons announced on Monday that they would headline a series of live events together - billed "An Evening with The Clintons" - across the country in the final weeks of 2018 and into 2019.

The tour will provide the Democratic stalwarts with a notable platform weeks after the consequential 2018 midterm elections and deep into 2019, when a number of Democrats will be jockeying for positions in the fight to be the party's standard bearer against President Donald Trump in 2020.

The events, which are being produced by tour promoter Live Nation, are being billed as "one-of-a-kind conversation with two individuals who have helped shape our world and had a front seat to some of the most important moments in modern history."
But now that appears to be off, due to "poor sales."
A survey of Ticketmaster listings Wednesday night for some of the shows indicates many tickets are still available for the early dates for the tour.
Here's what's available for the December 4th
event
in Sugar Land, Texas (the blue dots are available seats. The gray are purchased):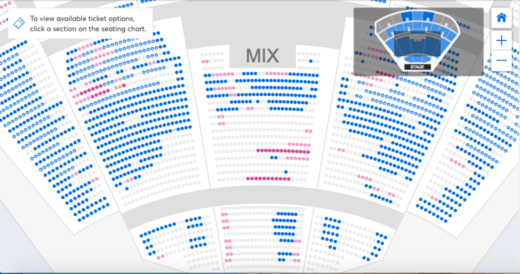 The November 27th
date
in Toronto, Ontario looks even worse: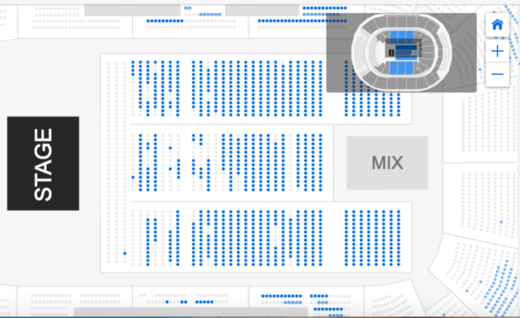 Look at all of that blue! Maybe that's the real blue wave?
Tickets available on resale sites, such as StubHub are going for big money.
As of Wednesday night, 971 tickets for the Sugar Land date are available on
the site
.
Some are listed for $1,099.22, while others are going for $1,234.05 a piece.
But there may be another reason: a documentary movie featuring Juanita Broaddrick, who says Bill Clinton raped her in 1978, was scheduled to be screened in each city on the very same night the Clintons would appear.
"If it's true that the Bill and Hillary Clinton Tour has been cancelled, I'm more than pleased," Broaddrick tells
The American Mirror
.