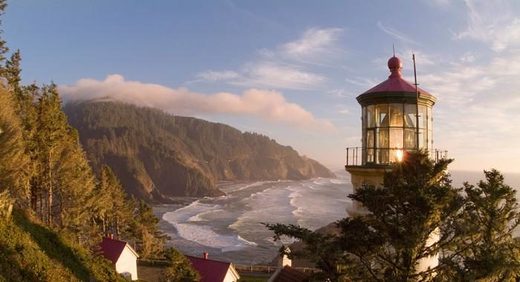 It rattled windows, shook buildings and sounded like a thunder clap out the front door.
At about 10 a.m. Monday, a sonic boom struck Tillamook - the result of an aircraft breaking the sound barrier.
"911 had numerous calls about it," Tillamook County Emergency Management Director Gordon McCraw said. "One dispatcher said someone called wanting to report an explosion."
Prior to the knowledge that a sonic boom ripped across the Tillamook sky, McCraw heard and read comments that placed the blame on an earthquake and people curious if a vehicle had hit their building.
"A majority of the time, a loud boom is an aircraft," he said, "And you can assume it's a sonic boom and not an explosion."
While unable to confirm at the time of publication
, McCraw believes the sonic boom was the result of an F-15 fighter jet - part of the 142nd Air National Guard Wing - based out of Portland. The 142nd Fighter Wing repeatedly flies between Portland and an offshore training area, according to McCraw, and fly over Tillamook regularly.
"There are policies in place that state you should not break the sound barrier over populated areas," he said.
"It was loud enough, it was pretty much over top [of Tillamook]."
Ideal atmospheric conditions, however, could have caused the sonic boom to be much louder, McCraw added. Cloud conditions and inversion level - the temperature in the atmosphere - are both factors that contribute to the thunderous volume of a sonic boom. McCraw suggested if the jet was not right above Tillamook, perhaps conditions caused the sound to be louder.
"We have had them in the past," he said, "But they are usually not that loud."