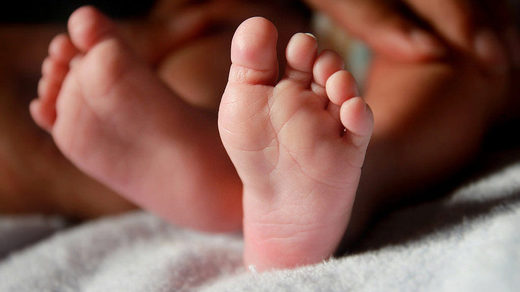 A nationwide investigation has been launched in France amid growing concern at the increased number of instances of babies being born with birth defects, like missing or malformed arms, sparking a public health scare.
Assuring citizens that nothing "is being hidden from you," head of Public Health France Francois Bourdillon told RTL radio listeners that an investigation was already underway and that
results were expected in about three months.
"We will look at all suspect cases," he assured.
The condition, a type of agenesis, is where the upper limbs of a fetus fail to form correctly during pregnancy. Those affected can be born with missing upper limbs, forearms, hands, or fingers.
An initial inquiry into rural clusters of babies being born with such defects between 2009 and 2014, concluded in October and said that the cases were not significantly higher than the national average and without a common cause.
However, confidence that the French authorities had a handle on the crisis took another blow on Monday night, after
11 fresh cases of babies born with arm defects were reported to have occured between 2000 and 2014
, this time in the eastern region of Ain, near the Swiss border.
Seven of the babies in Ain had all been born within 17 km of the village of Druillat during the time period.
Two other areas had been previously identified as having statistically "excessive" defects in clusters in north-west France, with four cases in Brittany and a further three in nearby Loire-Atlantique.
Vowing to get to the bottom of the mystery, French Health Minister Agnes Buzyn said on Tuesday that no cause was being ruled out.
"It's maybe something environmental, it's maybe what [pregnant mothers] ate, it's perhaps what they breathed in," she said.
Remera, a public body that looks at malformation, carried out its own investigation in the Ain area. While no exact cause has been found,
the body believes the answer "revolves around agriculture," meaning pesticides.
While no environmental or pharmaceutical cause has yet been linked to the French defects,
the scare bears similarities to the Thalidomide scandal
.
Marketed in the 1950s and 60s to alleviate morning sickness, the drug's link to fetal limb malformation only became known after years of marketing and use.