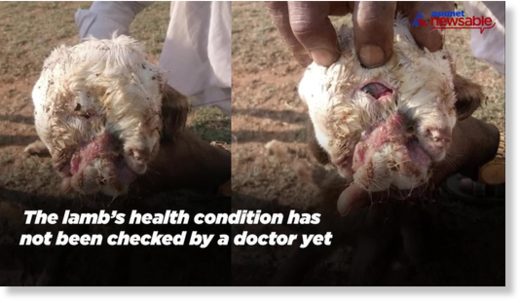 A lamb was born with two heads at a farm in Gadag, Karnataka.
The sheep that gave birth to this mutated lamb belongs to Devappa Sanganala.
The people of Itagi village rushed to Sanganala's farm to have a look at the lamb.
A vet hasn't been consulted yet, and the lamb's medical condition hasn't been confirmed yet.