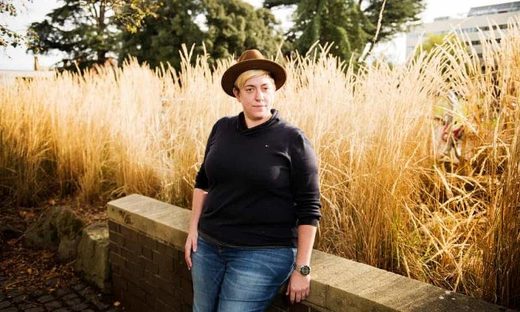 Abuse on campus, fear of speaking up - feminist academics say some universities aren't protecting them
Last Tuesday morning, an angry student shouted at Prof Rosa Freedman outside the students' union at Reading University. She was a "transphobic Nazi who should get raped", he yelled.
Freedman packed up and went home. She felt shaken and, "for the first time on campus, afraid of physical violence".
The abuse didn't come out of the blue. Freedman, professor of law, conflict and global development at the university, is one of a number of feminist academics expressing concerns about proposed changes to the Gender Recognition Act that would make it easier for trans people to have their preferred gender legally recognised. Freedman says she has been treated like a "pariah" by some academics, students and trans activists as a result.
Fortunately, she says, her university is taking the student's verbal assault "very seriously" and has been "faultless" in supporting her right to debate these difficult issues. But she says many other institutions, terrified of appearing illiberal, are failing to follow suit.
A fortnight ago, Freedman and 53 other academics wrote a letter to the
Guardian
questioning the proposed introduction of self-identification for gender reassignment.
They said that critical academic analysis of transgenderism is being suppressed.
Trans activists and academics supporting trans rights, including some feminists, disagree, saying it is trans people who are in the minority, under attack and fighting to be heard. They say they would welcome a properly evidenced discussion but that feminists such as Freedman are unfairly trying to position them as extremists, which "will have the effect of shutting down the debate".
Freedman entered this highly charged debate in August, when she disagreed with other feminists in a Facebook group called the Women in Academia Support Network. "I was watching them attacking another woman academic for voicing some difficult questions," she says. "They were saying, let's get her fired. When I tried to defend her I was told I was committing structural violence against the group and I was transphobic and I wasn't welcome."
Transgender issues cut across many academic disciplines including law, gender studies, philosophy and history, and so the issues are natural ones for academics to discuss. Freedman is focusing on the Gender Recognition Act as part of her job as a law professor with expertise in human rights. "I am deeply concerned by how the conflation of sex and gender is leading to subjugation of women and is undermining the specific protections guaranteed to women under international and national human rights law," she says.
As well as many abusive comments on Twitter, she has been shown a written request from an academic at another university asking for her to be blacklisted from giving any papers or attending events in their law school. Colleagues have also told her that Reading University has received written and verbal complaints about her views from its staff and students, and from people outside the university.
Earlier this month Freedman gave a talk on the United Nations Human Rights Council at Essex University. Prior to it, students there called for her to be barred from campus and her talk cancelled.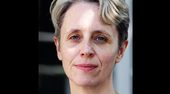 Kathleen Stock, professor of philosophy at Sussex University, who has been critical of trans self-identification as part of her work on feminist philosophy, has been publicly labelled "transphobic" by Sussex students' union.
The union put out a statement about her saying: "We will not tolerate hate on campus, and we will do everything in our power to protect our students." She says the union and some students have sent emails asking her head of school and other senior managers to condemn or publicly disassociate themselves with her views, and students have protested against her on campus.
She says:
"It is a failure of our education system that it produces young people who think superficially about these issues; who think it is all about emotion, and who can't tolerate different points of view from theirs."
Despite calls from students and trans rights activists for her to be fired from Sussex, Stock feels confident she will keep her job. In July, Sussex's vice-chancellor, Adam Tickell, issued a public statement about her case saying: "I hold a deep-rooted concern about the future of our democratic society if we silence the views of people we don't agree with."
But Stock says she knows academics at other universities who are "terrified of being fired" for their views on this subject. She wants UK universities to follow those in the US that have adopted the "Chicago [University] principles" on free speech. This is a commitment to allowing free debate on campus, even if other people at the university think someone's views are "offensive, unwise or immoral".
Stock says: "I can deal with strangers behind pseudonyms saying horrible things on Twitter, and, up to a point, with young, inexperienced students condemning me. But what I can't understand is academics going out of their way to shame me."
Debbie Epstein, professor of cultural studies in education at Roehampton University, says many feminists are afraid to voice any view about the gender recognition proposals.
"I grew up in South Africa under apartheid and was involved in politics from my teens, and not since I left there in the 1960s have I been as scared of speaking out as I am on this issue now. I have seen the toxicity of this debate and how other academics have been treated and that is frightening."
Mary Leng, a senior lecturer in philosophy at the University of York, says many philosophers are strongly supportive of self-identification of gender. "That is, of course, fine. What is disappointing is that when they attack you they generally don't respond to your arguments or address them, they simply say that it is dog-whistling that is indicative of an underlying bigotry."
Selina Todd, professor of modern history at Oxford University, agrees. Recently one delegate cancelled their place at a humanities conference she was due to speak at when they saw her name on the agenda. "It was because the person was concerned that 'transphobic' views would be expressed. I assume that this referred to my gender-critical stance." The conference had nothing on the agenda that was connected to the subject.
But Stephen Whittle, professor of equalities law at Manchester Metropolitan University and the founder of trans rights group Press For Change says: "Trans academics have mostly tried really hard not to accuse, and certainly not to 'no platform' anybody. Yet these voices are making trans people look like the extremists. Sadly, it will have the effect of shutting down the debate."
Whittle, who was born female and has campaigned for transgender rights since the 70s, says: "For years, trans people worked really hard to get a seat at the table. I feel like we are being pushed away again by this supposedly feminist backlash."
He adds: "As trans people, we understand how mad an idea gender reassignment seems. I can't explain to you why when I was 10 I knew I should have been a boy. But people are forming judgments without the faintest idea how we actually feel."
A spokesperson for Stonewall, the lesbian, gay, bi and trans campaign group, said their research showed universities needed to do more to ensure trans students felt safe and included. The research, published in April, showed more than a third of trans students faced negative comments from university staff in the past year, they said.
Anna Fazackerley is a freelance education journalist, focusing on universities. She was speechwriter to David Willetts MP when he was the minister for universities and science, and head of education at the thinktank Policy Exchange. Before that she wrote for the Times Higher Education Supplement