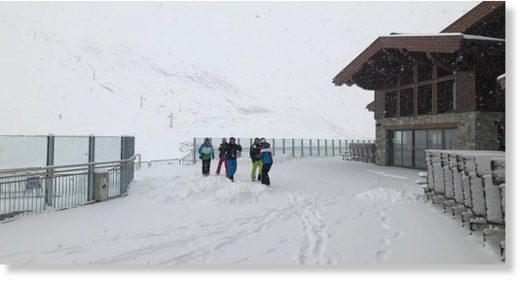 The end of October is turning very wintry in most of the northern hemisphere's ski regions. Some forecasts are
predicting that some resorts in the Alps will receive 1.8m (six feet) of snow by Halloween.
Snow has been falling for the past 24 hours in many mountainous areas of Europe
with roads near ski areas in Scotland closed yesterday and today and snow cover starting to build in the Pyrenees (where Baqueira Beret is pictured today below).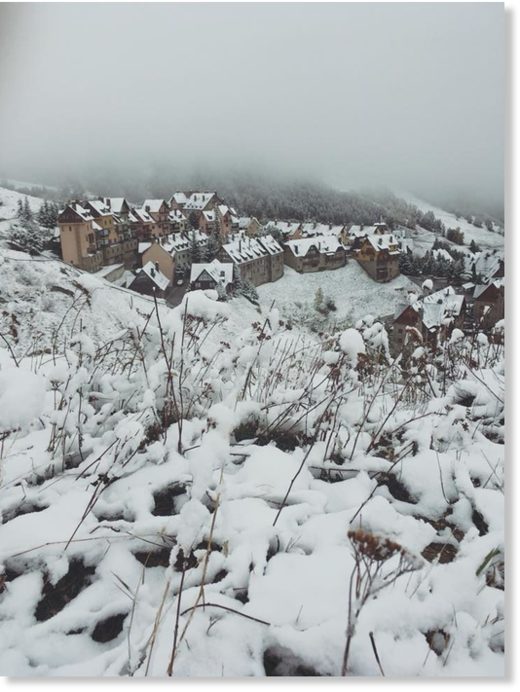 Today (Saturday 27th) has seen snowfall starting in the Alps and most
forecasters expect 'extreme weather' on Monday
which could see some resorts receive over a metre of snow in 24 hours.
About 25 ski areas are currently open in Europe and North America,
with 10 resorts open for the final weekend of October in the US possibly the most ever to be open at this time of year.
In the Alps they include year-round Hintertux pictured top.