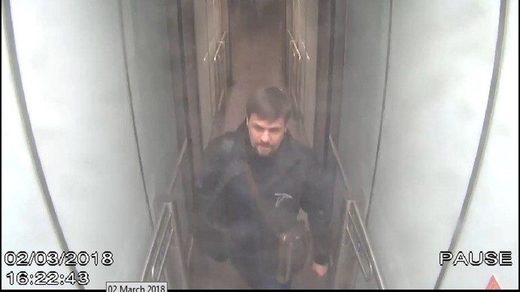 Online sleuths added to the drama of the Skripal saga (as if it was needed) when they noticed two alleged Russian GRU officers
appeared to be sharing the same space at exactly the same time on CCTV footage
released by UK police.
The images were from Gatwick Airport as suspects Alexander Petrov and Ruslan Boshirov (not their real names we're told) arrived from Moscow to assassinate Sergei Skripal, according to the British authorities.
When you first see the CCTV images, the men do seem to be standing in the exact same spot, at the exact same time, down to the second.
Some, mainly those who are struggling to accept the constantly changing official version of events, rushed to
conclude that the footage must have been doctored.
However, if you look very closely, you can see
that they are actually different corridors.
The actual give away that the two men are in different spaces is in the bottom right hand corner, where there are different markings on the wall.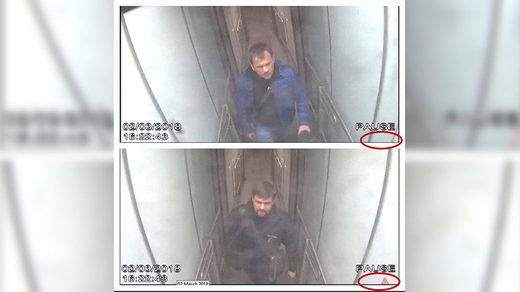 The corridors in question lead out into the arrivals area of Gatwick Airport, and are lined up side by side, so obviously have the same construction.
Part of the confusion is that both men seem to have reached the exact same spot at the same time. But well-drilled soldiers from Russia's military intelligence service should be marching in lockstep, after all.
The two men
showed very little else to suggest they are highly trained operatives
, what with booking direct flights from Moscow, seemingly smiling at every CCTV camera in the south of England, and dropping the evidence where anyone could stumble across it. At least they can march in time.