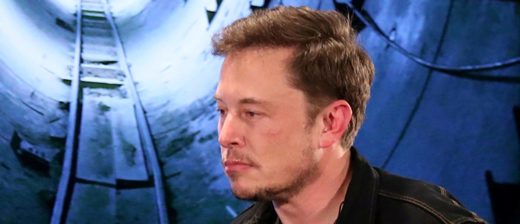 Tesla shares tumbled during Monday trading following a series of tweets from CEO Elon Musk accusing a diver who helped rescue a soccer team in Thailand of being a pedophile.
Shares dropped nearly three percent during Monday trading as Musk faced a disastrous weekend that included reports showing he donated nearly $40,000 to Republicans. He is also contending with a possible lawsuit from a diver involved in a rescue mission pulling a soccer team from a cave.
Analysts are handicapping Tesla and Musk's ability to wade through the controversies long enough to helm Tesla's battered ship.
"We've been bearish on the company for a while. We're sticking with that stance. I mean, there's so much headline risk around them. They can't meet production, they're burning through cash," Michael Bapis, partner and managing director of The Bapis Group at HighTower Advisors,
told CNBC Monday
.
"What would change my mind on the company: refocus on fundamentals, get back to what you did to build this company, start meeting the delivery deadlines, and start making people want to buy the stock again," he said. Wall Street analysts are holding on Tesla, according to FactSet data. They are neither buying nor selling.
Most of the conflict comes after Musk
called
Vernon Unsworth, a British caver who lives in Thailand, a "pedo" on social media as the two continue their tit-for-tat. His tweet came shortly after Unsworth
suggested in an interview
with CNN that the Tesla CEO should "stick his submarine where it hurts."
"Never saw this British expat guy who lives in Thailand (sus) at any point when we were in the caves," Musk wrote in a Sunday tweet. He added: "We will make [a video] of the mini-sub/pod going all the way to Cave 5 no problemo. Sorry pedo guy, you really did ask for it."
Thailand is often called a haven for sexual predators. UNICEF estimates that between 60,000 and 200,000 Thai children have been involved in prostitution, though the exact numbers are difficult to track. Musk did not provide evidence for his assertion.
Musk constructed a small submarine from spare SpaceX Falcon parts to help save a 12-member soccer team stuck in the flooded Tham Luang cave. Rescuers finished yanking members from the cave without help from the submersible. Thailand ultimately used Navy SEALs to save the soccer team.
Follow Chris White on Facebook and Twitter