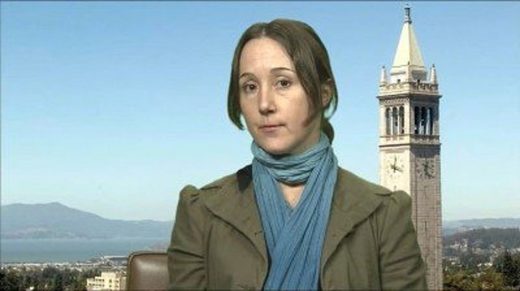 Recently, Global Research TV had me on to discuss Syria, Palestine, and MSM lies:
In this special July 2 edition of GRTV, we interview Canadian award-winning journalist Eva Bartlett about her most recent trip to Syria.

In this 26 minute feature Bartlett talks about residents in Douma who refute the accusations of chemical weapons attacks there, she talks about the kidnapping of civilians and the hoarding of food by terrorist factions, Western governments reprisals in April which affected cancer care facilities, an the toll sanctions were taking on the country.

Eva also recounts her experiences in Gaza and how they inform her understanding of Israel's most recent attacks on protesters at the Israel-Gaza border wall.

Videography by Paul S Graham.
Related Links
-
Syrian civilians from ground zero expose chemical hoax
(Douma)
-
Douma Medical Student Testimony Contradicts Mainstream Media and White Helmets Chemical Accusations
(VIDEO)
-
No attack, no victims, no chem weapons: Douma witnesses speak at OPCW briefing at The Hague
(VIDEO)
-
Torture, starvation, executions: Eastern Ghouta civilians talk of life under terrorist rule
-
A look at a part of the labyrinth of tunnels built by the terrorists formerly occupying Douma
(VIDEO)
-
White Helmets complex in Saqba, Ghouta, down lane from terrorist bomb making factory
(VIDEO)
-
Caught in a lie, US & allies bomb Syria the night before international inspectors arrive
-Sanctions: It is the Syrian People Who Are Suffering (from:
Western media ignoring reality on the ground in Syria
)
-
Dr. Nabil Antaki on how sanctions affect his practice
(VIDEO)
-
On Dara'a school under terrorist attack
(VIDEO)
-
Dr Amer Ghantous on Lies Around Daraa 2011
(VIDEO)
-
Life in Old Aleppo, around the historic Citadel
(VIDEO)
-
Syria War Diary: Order Returns To Western Cities, Civilians Recount Horrors Of 'Rebel' Rule
(on Madaya & al-Waer, starving under terrorist rule)
-
Eva Bartlett on Syria & Smear Campaign
Gaza Strip
-
My Interviews on Gaza
-
Observations from Occupied Palestine: Gaza, on life under blockade and bombardment
-
UN predictions fall short: Gaza uninhabitable today
-
Israeli violence against Palestinians will never end as a result of UN & US hypocrisy
-The
Palestinian Centre for Human Rights
-Farming Under Fire (
here
and
here
)
-
Dirty Tricks: Israeli Soldiers Shoot Deaf Palestinian Farmer, 4th Farmer Shot in 3 weeks
-
Lost in the Buffer Zone
-
54 days: Family Not Allowed to Retrieve Murdered Palestinian Body
(activists do so, facing Israeli live firing)
-
Endless casualties of the Zionists'"buffer zone"
-
How israeli policies and attacks have ravaged Gaza's agricultural sector
-Fishing Under Fire (
here
and
here
)
-
Israel never stopped pirating in Palestinian waters
(firing on and abducting Palestinian fishers)
About the author



Eva Bartlett is a freelance journalist and rights activist with extensive experience in the Gaza Strip and Syria. Her writings can be found on her blog, In Gaza.