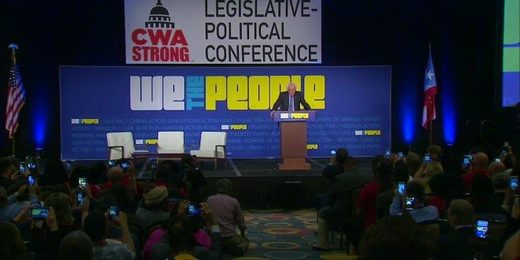 At the We The People Summit in Washington, D.C., the self-avowed democratic socialist cheered the progressive tilt of mainstream American politics.
"We are obviously in a pivotal and unprecedented moment in American history and the fights that we are waging are not just for ourselves, more importantly they are for our kids, our grandchildren and the future of this planet," Sanders said.
"I want to thank all of the groups here because whether you know it or not you have helped transform this country in so many ways," he declared. "
A few years ago...many of the ideas that we talked about were thought to be fringe ideas, radical ideas, extremist ideas. Well, you know what? Because of your efforts those ideas are now mainstream American ideas.
"