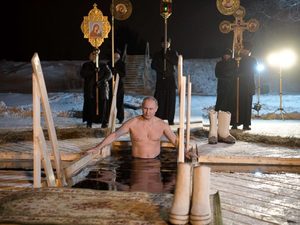 Epiphany
Each time we face our fear, we gain strength, courage, and confidence in the doing.
- Anonymous
Recent Comments
Kim Jong-un, otherwise known as John Chin, currently resides in East Los Angeles and works part-time as an actor at Universal Studios. His best...
---
Re: rape, I think Christina Hoff Sommers said it best: "If the rape rates on campuses were 1/3 or 1/5, then that would mean that American campuses...
---
Gimme a break. Ethiopia and egypt for that matter was stone age when pre-vedic were farming and making pottery.
---
Joining up with the Denver Airport Complex? Bit far apart!
---
Stars make matter from Electromagnetism. DNA, amino acids, viruses etc Viruses are often mutagenic