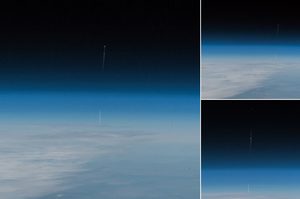 ESA astronaut Alexander Gerst aboard the ISS photographs the moment the Soyuz rocket launch fails, 11 October 2018
In times of universal deceit, telling the truth will be a revolutionary act.
- George Orwell
Recent Comments
She's running for prime minister of Israel. She wants some of that $8 million per day we give them
---
China could easily wreck the entire US economy by simply foreclosing on the billions we owe them. No need for warfare then.
---
SOUL RAPE There is no difference between organic and conventional food. Both are being 'served' by organized crime, aka technocracy. When you...
---
If someone wanted this guy dead, they could have made it look like an accident or used any number of other ways to deflect who was actually...
---
Did anyone think Leni Riefenstahl was a singular incident in history ?