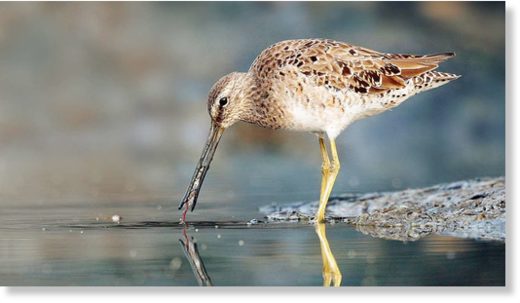 The Bhandup Pumping Station has since past two become the centre of attraction for the birding community, who have been anxious to catch a glimpse of the Long-billed Dowitcher, a vagrant bird originally from North America. The Dowitcher as been sighted merely 15 times so far in India.
The Dowitcher is considered to be a shy voracious feeder, with a straight long beak almost the size of its body. It was first sighted in Mumbai sometime around 24 February this year in Thane creek and was sighted till Sunday. However, on Monday morning, birdwatchers were unable to spot it. According to experts, the Dowitcher is likely to begin its
journey towards the Arctic soon.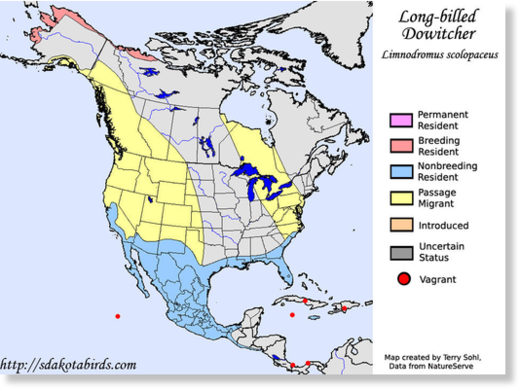 "This is its second recorded sighting in Maharashtra and the bird, which can be easily mistaken for a Godwit, is mostly an inland bird. But in Mumbai it has been spotted along the shore, feeding on worms and small crustaceans. We also noticed that it's getting its breeding plumage as there is a distinctive colour change," said avid birdwatcher Adesh Shivkar, who has already made a couple of trips. He sighted the bird on Sunday along with some 100 birdwatchers.
According to Shivkar, the sighting of such vagrant birds gives an adrenaline rush to the birding community and also helps generate good revenue source for locals like the fishing community, which took birders for a boat ride in the creek. "Almost 80% of birders from Mumbai have seen the Long-billed Dowitcher and it includes some international birders too who were around Mumbai and made a bee line for Bhandup pumping station," he added.
Akshay Shinde, a birding enthusiast said that the bird was not being spotted regularly and many birders had to return disappointed. "Last year very few people got to see it but this despite it playing hide and seek with birders a lot many saw this bird. Earlier many such rare birds would go unnoticed but thanks to the rise in number of serious birdwatchers and good cameras, many of these vagrant birds are easily spotted, reported and confirmed; be it the red breasted Merganser, whose first sighting in India was reported from Vasai in 2016 or the Grey headed Lapwing(sic)," he said.