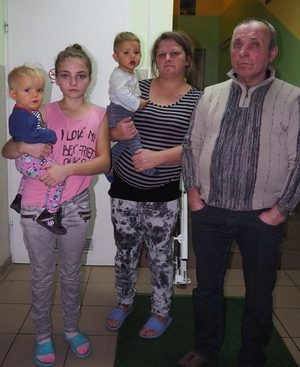 The story of a family terrorised by a poltergeist exploded across the Polish media in early December 2017. While the case created a news frenzy in Poland, it seems to have been completely missed by the English language press.
The events had commenced in late November in the town of Turza Wielka, around 200km north of Warsaw. An excellent summary of the initial reports can be found at the Polish news portal codziennikmlawski.pl, whose editor-in-chief Jerzy Kącki generously allowed me to publish translations of two of his articles. The author of the articles and the photographer was journalist Szymon Wyrostek.
If the poltergeist literature gives us any clue, the family should be looking closer at their 12 year old daughter, Martyna. In many of the reports I have investigated, the focus of the events is usually a young girl around Martyna's age
. I'm still investigating the case so expect further follow-ups on the blog.
The content, including photographs, remains the copyright of Szymon Wyrostek.
Read the rest here