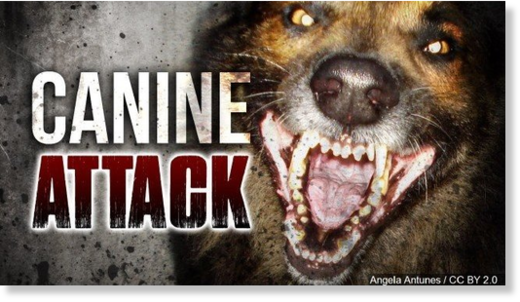 Lakhimpur Kheri district has witnessed
a spate of attacks on children by feral dogs over the past seven days, with the toll rising to three on Sunday, when two minors succumbed to injuries in a Lucknow hospital.
Anand Kumar (3) and Kamlesh Pal (5) were attacked by a pack of dogs at Chakmusepur village under Isanagar police station on January 29. T
hey were playing outside their house when the pack suddenly pounced on them. They were admitted to a hospital in Lucknow, where they died during treatment.
Last week, 10-year-old Vishal was mauled to death by a pack of feral dogs at Paharapur village near Lakhimpur
city. The village is 30 km from Chakmusepur.
Three-year-old Tamanna was attacked by stray dogs on February 12 at Mehmadpur village under Kheri police station but she was saved by her father. Tamanna is currently admitted in a private hospital and is yet to get over the shock, sources said.
The attacks have brought to the fore the dangers posed by these feral packs that freely roam about in the forested countryside in the district. What makes the situation worse is poor medical facilities in the area.
According to sources, after Anand and Kamlesh were attacked, they were rushed to the nearest community health centre in Isanagar. However, the children did not get proper treatment due to poor medical facilities at the centre. Then, their parents, who are daily wagers, took them to the district hospital, where doctors referred them to a higher centre in Lucknow.
Asked if the children had contracted rabies or some other infection when bitten by the dogs, chief medical officer Javed Ahmad in Kheri district said, "It takes around three months for symptoms of rabies to appear in an infected person. The recent deaths may have occurred due to grievous injuries and infection in the wounds. So, the shortage of anti-rabies vaccine may not be a reason for their death."
Ahmad admitted that they do face shortage of anti-rabies vaccines from time to time in the district as there is only one agency selected by the state government that supplies the vaccines. "We have a monthly requirement of nearly 6,000 vaccines and the same agency supplies vaccines to all the centres in the state," he added.
Ahmad expressed concern over the recent attacks by stray dogs, especially near forests. "We will discuss this issue with the chief veterinary officer and see what can be done to overcome this situation," he added.
Over the years, there have been reports of dogs attacking children in neighbouring Bareilly district's Baheri tehsil. The last attack was reported in May 2016, when a 10-year-old was killed at Unai Chapta village. However, it is not clear why the dogs suddenly turned against humans.