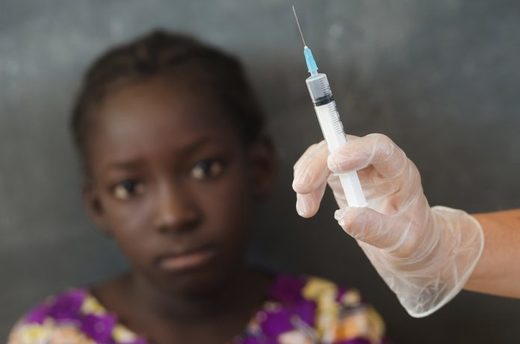 (Note from Erin: Good news! Not only is ABC news linked here, but so is NBC news who explains why the flu shot is "lousy" in their title, (see below) and basically "useless" to those over 65. Wake up America. Countless MDs (including the head of Cleveland Clinic) are calling out the dangerous adjuvants that can injure, harm and even kill you or your family in this dangerous ineffective vaccine.
You may be seeing some false articles written on the fake site that has fallen from grace this past year: Snopes. Sadly they have not done the research we have. You might be familiar with them because of their court battles for allegedly defrauding their own company, for illegal activity at that! I'm not sure if they are attacking us with so much vitriol because we reported on that (along with many mainstream sources),
if it's because they need money
, or if it's something else (someone even asked me if I had ever dated the guy to deserve all this, uh, no) but their seething hatred for Dr Mercola and me is clear. What we do know is they are pro-Pharma, pro-Big Oil, pro Fracking and anything pro-Business. They don't support the people and had to beg for money this past year on the internet (yes, they were about to get shut down with good reason).
You can read about Snopes begging for money publicly in the New York Times.
We also realize that Snopes has sent most of our detractors and downright vicious trolls to this article as well. No surprise there.
We talked at length with the editor who interviewed the health department official that gave the quote. They confirmed she did make the surprising statement.
(HOWEVER, when Snopes reached out to her, they heard only crickets,
"...though our request for comment from Treague has not been returned."
1)
I am not at liberty to share what their reaction was, but let's just say it was very clear that it was surprising to many. You can see it's reflected in their headline as well, which raised eyebrows. They too received much feedback about this controversial headline, which many PhDs in science and MDs have said they fully support - minus the part about receiving the vaccination regardless of the inefficacy. Thank you in advance. Founder, Erin Elizabeth)
The original article:
According to the CDC (Centers for Disease Control and Prevention), this year's flu is rampant in 49 states, with Wisconsin and Minnesota being hit especially hard. And one nurse thinks she knows why. While part of the blame lies with
the dominant flu strain this year, H3N2, which tends to be more severe and causes more severe symptoms than most other strains 2
it also potentially lies with us:
"I believe that the low effective rate of the vaccine this year is due to the mutations that the virus made in the processing of the vaccine itself," said Anna Treague, nurse for Public Health. "That is at LEAST part of the reason that influenza cases are so widespread this year." 3
(That being said, Treague still thinks everyone should get a flu shot... Really? You've got to be kidding us. The cognitive dissonance is shocking).
THIS JUST IN: At 1:45 today, ABC NEWS released this article,
"Flu vaccine only 36 percent effective." In the article, they state, "Manufacturers grow flu viruses in chicken eggs. But the viruses can mutate in the eggs, and what emerges for use in the vaccine is less effective in people."4
This is what Treague said above. Snopes, in order to be professional, is going to need to do some major retractions! ABC News also went on to say that "The flu vaccine... was
nearly ineffective for older people, including seniors who are most vulnerable.
The estimates were published by the Centers for Disease Control and Prevention."
5
Again, the Health Department official says it's at LEAST part of the problem, if not the whole problem, and other experts agree. Dr Mercola (his video is below), who has had the #1 health site- worldwide- for 20 years, agrees, "It's no surprise at all", he says. We have countless other MDs and PhDs who concur as well. As doctors continue to give the dangerous shot
and the virus mutates, more people will get sick and the epidemic will worsen
. It's like a bad sci-fi movie.
(And again, why does the virus mutate (partially because that's what RNA viruses)? Well,
according to NBC,
"Researchers have identified one more important reason flu shots don't usually work very well - it's because they are grown in chicken eggs.
Flu viruses mutate every year and it turns out the methods used to make flu vaccines cause them to mutate even more, the researchers found.
"
6
Notice that article is from last year. This isn't new news and it's apparently not important enough for researchers and Big Pharma to do anything about either. Let THAT sink in.)
Why does she want you to get it? Because "Even if the flu vaccine isn't as effective as it has been in year's past, it does help. Some protection is better than no protection."
7
(
Oh and even if it potentially causing the epidemic too?
)
WATCH THIS VIRAL VIDEO, TOO. Though not as viral as this article which has now been read by millions.
According to Treague, at both the beginning and end of a person's life,
the immune system
isn't strong, so the body has to work harder to fight off viruses. And that's why even though the shot is only 10% effective this year, at best, it's still worth your time getting. (I wonder how the parents and loved ones of those who have received the shot and died anyway feel about that?)
Allopathic medicine will tell you that if you are experiencing flu symptoms to see your doctor so you can immediately be treated with antiviral medication
but we've seen what Tamiflu does to people
and know that it's only going to shorten the duration by TWELVE HOURS. The better thing to do would be to stay home and not spread the virus. Symptoms normally appear 1 to 3 days after being infected and most people recover within a week.
Just don't ignore your symptoms,
which include fever, chills, headache, dry cough, and aching of muscles and joints.
ABOUT THE FOUNDER OF HEALTH NUT NEWS

Erin Elizabeth is a long time activist with a passion for the healing arts, working in that arena for a quarter century. Her site HealthNutNews.com is barely 4 years old, but cracked the top 20 Natural Health sites worldwide. She is an author, public speaker, and has recently done some TV and film programs for some of her original work which have attracted international media coverage. Erin was the recipient for the Doctors Who Rock "Truth in Journalism award for 2017. You can get Erin's free e-book here and also watch a short documentary on how she overcame vaccine injuries, Lyme disease, significant weight gain, and more. Follow Erin on Facebook, Twitter, and Instagram.

P.S. You can subscribe to her Youtube Channel for breaking news, television appearances and more.