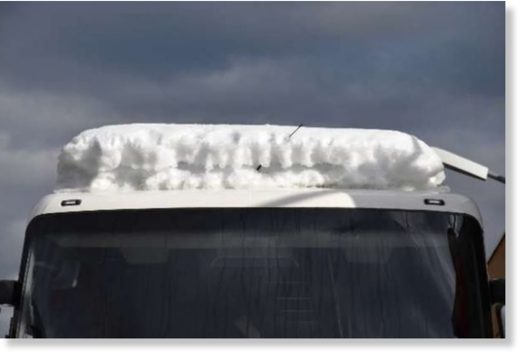 Swiss police say they've stopped a Swedish bus that was traveling along a highway with more than 1.6 tons of snow on its roof.
Police in Solothurn canton (state) said Sunday that the bus was reported to officers on Saturday afternoon. They stopped it on the A1 highway near Oensingen and found that it was
carrying more than 40 centimeters (16 inches) of snow on its roof.
The driver was ordered to clear off the snow.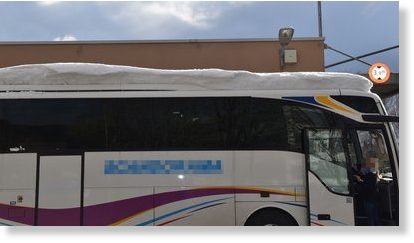 Police have appealed to drivers of buses and trucks to ensure that their vehicles are free of snow and ice, which could otherwise fall off and endanger other traffic as they travel around the Alpine nation.
Source: Associated Press