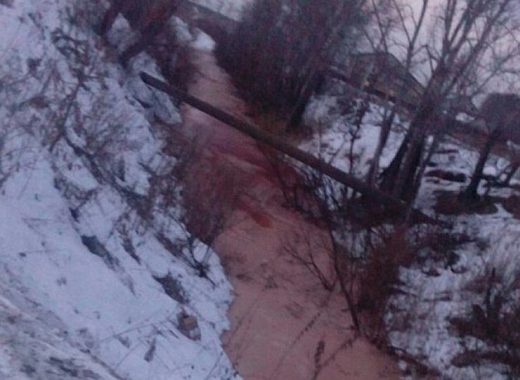 River Molchanka just outside a Northern Russian city of Tyumen has
apparently
suffered from nearby greeneries. Much to the surprise of the locals, the water has acquired a distinct orangy-red color.
Nearby residents complain that nothing has been done to fix the issue since it arose over a week ago. They believe the root of the problem stems from chemical waste poured into the stream from neighboring greeneries.
"
They didn't even test the water
. This could be very serious, you know," told lenta.ru one of the locals, while others note that the contaminated water flows into the bigger Tura "about to be consumed in Tyumen."
Tweet: Tymen now has its own "crimson river." Local residents upload picture of a river that has unnatural color