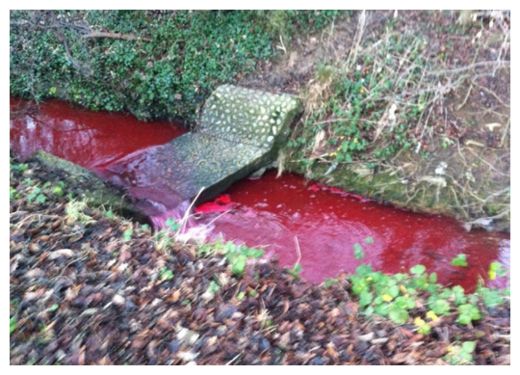 An large ink spillage has been identified as the cause of why a river in Northampton turning red.
Following an investigation by the Environment Agency and Anglian Water, it is
believed
that the waterway near to the A43 in Moulton turned red last Thursday due to a quantity of red ink.
Pep Finn-Scinaldi, aged 28, of Thorplands, took pictures of the watercourse when he saw the water was a deep red colour.
Mr Finn-Scinaldi said he walked along the stream, which runs towards the Round Spinney roundabout, as far as he could and the water was bright red all the way along.
He said: "At first I thought something had died as it looked like blood but when it was all the way along we said it must have been a whale to create that much blood.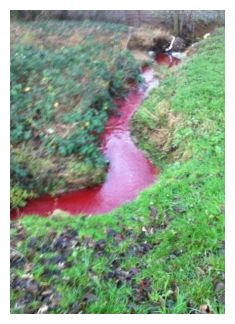 "It could have been paint
but it must have been a hell of a lot of paint to make it that red
."
A spokesman for the Environment Agency said: "We have worked with Anglian Water to trace the source of the red colouration through the surface water drains.
"As a result, we found the source to be a spillage of red ink.
"The water has returned to its natural colour and, apart from the discolouration, we do not believe there were any negative environmental effects."