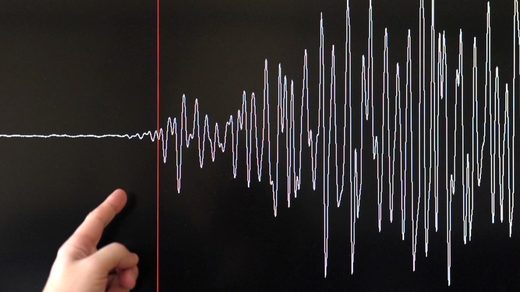 A 4.0-magnitude earthquake struck an area of the Santa Ana Mountains straddling Riverside and Orange counties early Thursday, Jan. 25, the U.S. Geological Survey reported.
The temblor
hit at 2:09 a.m. at a depth of around 6 miles, with the epicenter described as 10 miles south, southeast of Corona in Riverside County and 8 miles northeast of Trabuco Canyon in Orange County, according to a report by the Southern California Seismic Network, a cooperative project of Caltech and the U.S. Geological Survey to monitor quakes in Southern California.
There were no immediate reports of damages
, but hundreds of tweets flooded Twitter after the quake, with people in San Diego, Riverside, San Bernardino, Los Angeles and Orange counties saying they felt it or it shook them awake.
Historic records dating back to 1932 show there have been seven events of a magnitude 4 or greater within 10 kilometers, about six miles, of the quake, according to a seismic network report.
Nearby faults are in the Elsinore fault zone, the zone being an area with numerous faults bearing different geographic names.
Around the time of the quake, both the north- and southbound Temecula Parkway off-ramps from the 15 Freeway in Temecula were
closed to traffic due to a construction crew rupturing a gas line
, according to CHP logs.
That accidental construction-related incident by the freeway underpass happened at 1:30 a.m.
Many Southern Californians took to social media to share that they had felt the shaker.
With no reports of significant damage,
public agencies used it as an opportunity to remind people about earthquake preparedness and how to sign up for text or email emergency alerts.