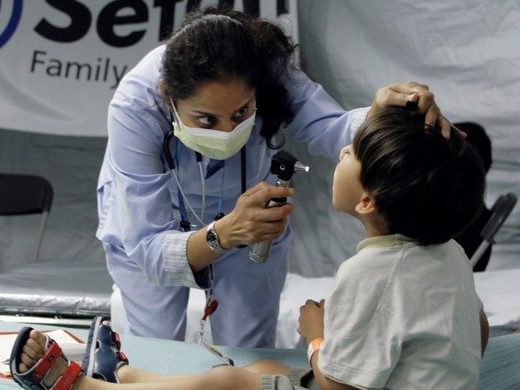 Bonham ISD announced Tuesday, school will be cancelled through next Tuesday due to the flu.
During that time cleaning crews will be disinfecting classrooms and buses.
According to the announcement posted on the school district's Facebook page, the recommendation to close the schools came from local health officials.
Here is the notice in full:
Date: January 16, 2018

Dear Bonham ISD School Community,

After much consideration and based on Texas Education Agency Attendance Guidelines and the Texas Department of Health's best practices, Bonham ISD has made the decision to cancel school from Wednesday, January 17th through Tuesday, January 23rd due to the number of students and staff members exhibiting flu-like symptoms. Staff and students will return to their regular schedules on Wednesday, January 24th.

All Bonham ISD Campuses have seen an increase in the number of confirmed cases of influenza. As the number of confirmed cases of influenza grows, it is important to increase health and safety protocols for each campus, including disinfection of all buses and spaces. Local health officials have recommended a full 7 days to stop the cycle of spreading influenza.

All HOME school-related activities for this time period, including evening activities, will be canceled or relocated. We appreciate your support and patience as we work to ensure the health and safety of all Warriors.

Bad weather days will not be used for this time off and days will not have to be made up.

Please take all health precautions and refrain from coming in contact with others.

Please be sure to monitor all Bonham ISD media outlets for all updates, including updates for extracurricular activities.