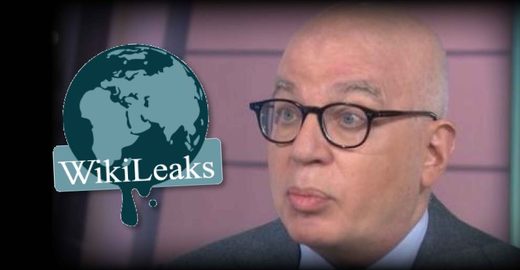 WikiLeaks posted the full text of Michael Wolff's explosive new book about
President Trump
on Sunday.
The website's official account tweeted a link to a Google Drive containing the full text of the book.
The book has dominated headlines over the past week, with the
White House saying it is full of lies
.
Fire and Fury: Inside the Trump White House
claims that former White House chief strategist Stephen Bannon thought the 2016 Trump Tower meeting between
Donald Trump Jr.
and a Russian lawyer was "treasonous."
Trump blasted Bannon's remarks, saying the former aide had "lost his mind."
Bannon called Trump Jr. a "patriot" and a "good man" in a
statement
Sunday, adding that he regretted not responding to his comments reported in the book earlier. He did not deny the quotes.
The book has also raised concerns about Trump's mental fitness. The president fired back at those questions in a series of tweets on Saturday, calling himself a "very stable genius."
WikiLeaks has a long
history with Trump
. Trump Jr. corresponded with the site during the presidential campaign, and White House senior adviser
Jared Kushner
also received emails about Russia and WikiLeaks before the election.