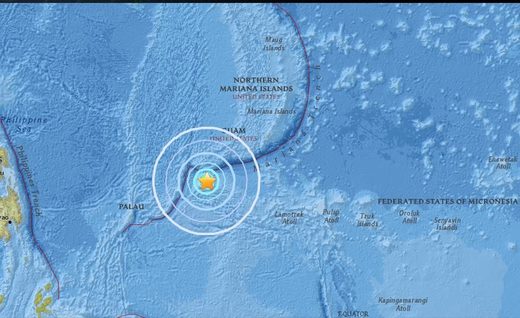 The
USGS
has reported a strong and shallow 6.1 magnitude earthquake hit 49km NW of Fais, State of Yap, Micronesia on December 9, 2017 at a 10.0 km depth.
This quake is the third M6.0+ earthquake to hit this region within the last 48 hours. A
6.6 magnitude
earthquake struck Micronesia on Friday, December 8, which was followed 9 hours later by an earthquake of
6.4 magnitude
50 km from Fais.