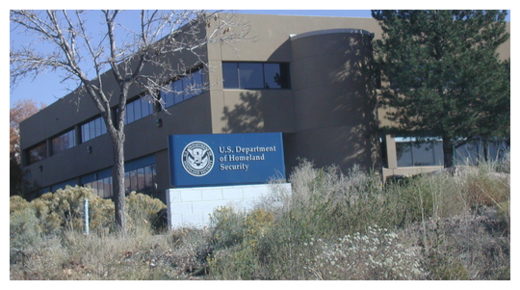 The United States Homeland Security Department is going to conduct a test of the kind of biological warfare that might be used during a wide-scale terror attack on a city in Oklahoma. However, the residents of Newkirk, OK were only notified of their town's guinea-pig status by local newspaper ads.
The test will involve a "low-level outdoor release of inert chemical and biological simulant materials," the notice reads. The notice provided no other explanation, but rather led readers to a science-heavy website.
With a notice like this, what could possibly go wrong?
And, quite expectedly, it did go wrong once Newkirk
Herald Journal
made it front-page story.
No wonder that about 2,300 residents of Newkirk literally freaked out at the news and demanded an explanation from the authorities.
"They're trying to tell us it's 100 percent safe," says Brian Hobbs, a local resident. "It leaves people with an uneasy feeling. I don't want to become the testing ground for the Department of Homeland Security."
"A lot of families have grown up here; it's truly home. That's why everybody's scared," said Newkirk
Herald Journal
editor Cody Griesel.
The resident's concerns are not limited solely to their own life and health, but also possible contamination of nearby water bodies and damage to the surrounding crops.
However, the authorities assured residents that the upcoming test is not going to be in any way harmful. According to the scientists involved in the test, the chemicals to be used include titanium dioxide, which is common in sunscreens and cosmetics; fluorescent brightener, found in laundry detergents; and urea, a compound found in urine and fertilizers. Not the tastiest mix, but a rather harmless one.
However, there is one more component - DiPel - and it is an insecticide.
According to Lloyd Hough, the Homeland Security scientist overseeing the testing, the product is widely used and isn't harmful to humans or wildlife.
Kitty Cardwell, a professor at Oklahoma State University, has told reporters that DiPel is "only bad news if you're a caterpillar."
Hough also said that the government is not going to hide anything from the residents and will follow up on residents' concerns.
"It's not like we're going to show up sometime in the spring and start spraying everywhere," he said.
"When you hear 'Homeland Security,' it sounds scary... like quasi-military people running around in hazmat suits - that seems scary; it seems like a bad science fiction movie," Cardwell said.
Who knows, maybe this whole thing will inspire the next SciFi thriller?
Either way, the Department of Homeland Security did not disclose if it is going to issue memorable "Government Lab Rat" badges to the town of Newkirk.