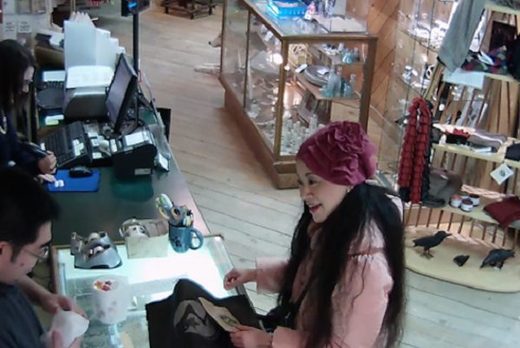 At some point in our lives we all seek some sort of adventure, perhaps some escape from our usual lives to shuck off our day to day identities and go off somewhere far away to do and experience new things. For some people who actually go through with this plan of escaping unfettered from the mundane they know, this is an enlightening experience, yet other have gone off to just keep on going to become unsolved mysteries. One such case is that of a brave Japanese woman who made a journey to a faraway land only to vanish and proceed to weave a web of strange mysteries and vault into the pantheon of great unsolved crimes.
On October 17, 2014, a 45-year-old psychiatrist from Japan by the name of Atsumi Yoshikubo found her way across the ocean to the cold, icy landscape of Yellowknife, in the Northwest Territories, Canada.
The brave woman had booked the trip by herself through a tour company and come here to this remote, faraway world on her own, perhaps seeing it as the adventure of a lifetime and a chance to see the Northern Lights, as many Japanese tourists to the rugged region did.
Upon her arrival, Yoshikubo checked into the Explorer Hotel and spent the next few days visiting the gift shop and asking around about seeing the aurora borealis. During this time she was described as being friendly, cheerful, and in rather high spirits, despite the fact that she must have been somewhat disappointed about the fact that she had come in the off season for the aurora, and CCTV footage would later show that she was smiling and personable to everyone she met. Indeed, Atsumi seemed to be rather exhilarated to be there and although she tended to keep to herself nothing seemed particularly amiss at the time. She was just another of the many Japanese tourists passing through the scenic region looking to see the picturesque natural vistas and their ethereal northern lights.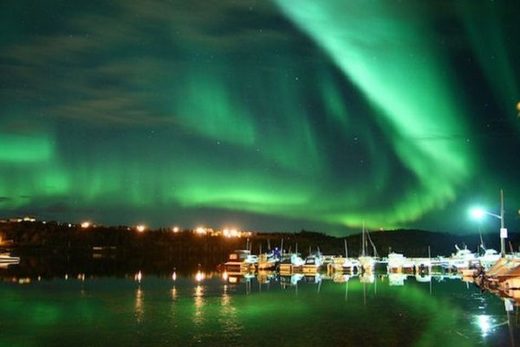 On October 22, 2014, Yoshikubo was seen by a motorist walking near the side of a road on the outskirts of town, and the woman was described as being well dressed for winter, wearing a pink parka and carrying a camera as many tourists do, so nothing much was thought of it at the time. However,
This would turn out to be the last time anyone saw Atsumi alive. The hotel realized that she was in fact missing when her checkout date came and went with no word from her.
Two days later, when the room was checked, it was found to contain all of the missing woman's luggage and belongings, including souvenirs she had bought for friends and family back home, all packed away and ready to go, as well as her passport, wallet, cash, and a return ticket back to Japan for a flight she turned out to have also missed.
A look at security camera footage showed her leaving the hotel but not returning, and since it seemed from the state of her room that she had planned to come back it was initially thought that he had gotten lost out in the wilds. An extensive land and air search was carried out by the Royal Canadian Mounted Police (RCMP), using thermal imaging equipment and tracker dogs as well, in addition to various local volunteers who launched their own excursions to look for the possibly lost tourist, but no sign of her was found. There was a sense of urgency at this time, because Yoshikubo would have been completely unfamiliar with the vast stretches of taiga covering the area, and
the area's famously harsh winter was inexorably approaching, yet despite covering large expanses of the terrain she could not be found.
See entire article
here.