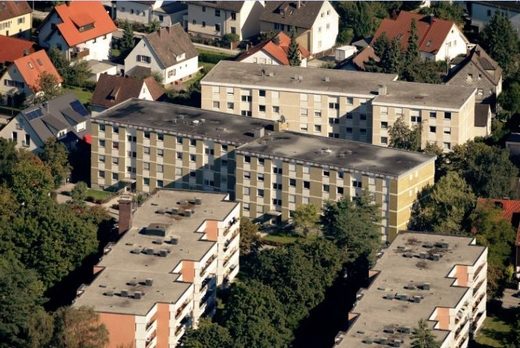 A housing crisis is spreading in Germany, the Federal Homelessness Association said on Tuesday, forecasting that
1.2 million people could be living in shelters by 2018
.
The report came amid heightened concern about Germany's rising poverty rate and ability to integrate
1.1 million migrants
that have arrived over the past two years, drawn by the country's reputation for affluence, efficiency and stability.
The homelessness association said that more than 850,000 people lacked their own accommodation in 2016,
up 150 percent from 2014
, and half of those affected were migrants.
A total of 52,000 people were living on the streets in 2016, up a third from 2014, the group said in its report.
It added that the number of those living in shelters would likely rise by another 40 percent by 2018, driven higher by rising rents, decreasing availability of subsidized housing, and the growing numbers of refugees granted asylum status
and therefore entitled to housing
.
The homelessness association said immigration was a factor behind the rising rate of housing shortage, but also blamed what it called "failed" housing policies.
"The main cause of housing shortages and homelessness is a housing policy that has failed in Germany for decades, as well as insufficient efforts to fight poverty," Thomas Specht, director of the association, said in a statement.
Almost 20 percent of Germany's population, or 16 million people, were at risk of poverty in 2016, the Federal Statistics Office reported last week.
Germany's Labour and Social Affairs Ministry defended its handling of refugee housing needs, noting that finding individual housing around the country remained a challenge.
"It should not be forgotten that the swift accommodation of hundreds of thousands of refugees in adequate collective housing in 2015 and 2016 was
an extraordinary achievement
," the ministry spokesman said on Tuesday.

Comment: Good luck explaining that to the German citizens made homeless in the same timeframe.


Would-be partners in a new German government coalition remain at odds over a limit on migration.