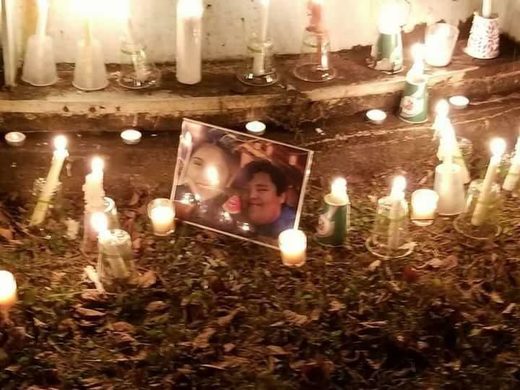 A mother is desperate for information after her 14-year-old son was fatally shot by a sheriff's deputy on a Lake Superior Chippewa reservation.
Eighth-grader Jason Ike Pero was killed Wednesday morning at Bad River Reservation in northern Wisconsin.
The details of what happened are still somewhat unclear.
According to a
news release
from the Ashland County Sheriff's Office, the shooting happened after deputies responded to a call about a male subject "walking around Maple Street carrying a knife."
At about 11:48 a.m., one of the responding deputies fired at the suspect, the sheriff's office says. The suspect was treated at the scene and then taken to a hospital, where he was pronounced dead.
The release doesn't list the name or age of the victim, and doesn't identify the deputy, who was uninjured.
The sheriff's office says per protocol, the Wisconsin Department of Justice's Division of Criminal Investigation (DOJ) was contacted and is now conducting an independent investigation.
Unanswered questions
Pero's family is confused about what led to the shooting. His mother
told WDIO
the boy was sick that day, so his dad picked him up from school and dropped him off at his grandparents' house.
She told the station that she doesn't know why Jason was outside, or why he was shot, and says authorities haven't told her anything.
Neighbors dispute the teen was carrying a knife,

saying he only had a phone in his hand

,
according to Native News Online
.
Bad River Chairman Robert Blanchard
told the Associated Press
that Pero came from a "good family" and went to Ashland Middle School.
"This is a tragedy that should not have happened. There's other ways to do things than to pull out a gun and shoot him," Blanchard said.
Comment:
Unfortunately America's
ponerized
police state programs cops to see threats where there none and rather than seek a peaceful resolution, they are being trained to shoot to kill, and so tragedies like this seem to happen daily:
Native Lives Matter has organized a
vigil for Jason Pero
, which will be held at the Minneapolis Indian Center in Minneapolis on Thursday from 6:30 to 8:00 p.m.