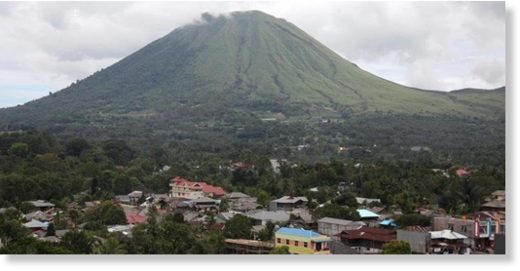 Local authorities have prohibited residents and visitors from coming within a 1.5-kilometer radius from the crater of Mount Lokon in Tomohon, North Sulawesi, amid increased volcanic activity.
The volcano had shown increased seismic activity marked by tremors since Thursday,
said Farid, the head of Lokon's monitoring post.
Authorities have issued a waspada (Level II) alert level for the volcano.
"The tremors from Mt. Lokon suggest that gas and magma are migrating, which means pressure has been accumulating,"
Farid said on Saturday.
The Lokon monitoring post has been coordinating with the Tomohon Disaster Management Agency (BPBD) since Friday in taking preventive measures.
Intense seismic activity could be followed with an eruption, although when this would happen could not be predicted, Farid said.
"We will keep monitoring the [volcano] and wait for developments. We hope the increased activity will not continue," he added.
Mando Manguleh, an official at the Tomohon branch of the Center for Volcanology and Geological Hazard Mitigation (PVMBG), said his office had recorded five small earthquakes since Thursday.