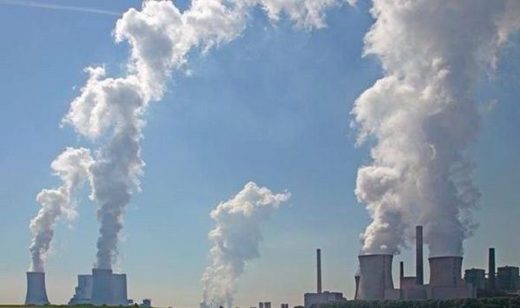 The number of lung cancer cases among non-smokers has doubled in the last decade, with experts blaming air pollution on the rise.
If the trend continues, the number of deaths from lung cancer among non-smokers will leapfrog those among nicotine users in a decade.
Previously, nine in ten cases of the disease were linked to cigarette use, but this proportion has decreased as more people shun the habit.
The increase in lung cancer rates among non-smokers was noted by experts at the UK's largest cancer surgery centre, London's Brompton Hospital and Harefield NHS Trust,
The Times
reported.
National data regarding lung cancer among non-smokers is hard to obtain, so other researchers are yet to notice the trend.
However, a similar trend has been observed in America.
Currently there are 36,000 deaths from lung cancer and 46,400 new cases each year.
Just one in 20 patients lives for more than ten years, making lung cancer one of the deadliest forms of the disease.
Stephen Spiro is a former head of respiratory medicine at University College Hospital and an honorary adviser to the British Lung Foundation.
He told The Times' Oliver Moody: 'There is no good evidence that lung cancer is becoming commoner in never-smokers.'
China has seen a sharp rise in the incidence of lung cancer in the past 10-15 years, with many blaming heavy smog in cities.
Experts at the China Academy of Medical Sciences said they had noticed more cases among non-smokers and women.
Its study said there had been a rapid increase in a form of lung cancer that develops deep in the lung and is not associated with tobacco use.
China has been waging a battle against air pollution, with concentrations of small, deadly particles known as PM2.5 often topping 300 micrograms per cubic metre.
Last year's national average stood at 47 micrograms, with only a quarter of cities meeting the country's official air quality guideline of 35 micrograms.
The World Health Organisation recommends levels of no more than 10 micrograms.