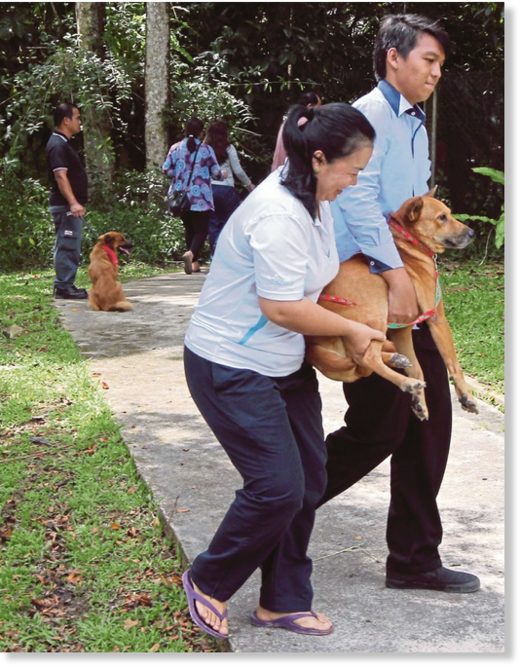 A total of 92 new cases of animal bites were reported in the state yesterday.
The cases comprise the districts of Serian (42 incidents), Kuching (35 incidents), Samarahan (12 incidents) and Sri Aman (3 incidents).
The Sarawak Health Department said of the total, 84 involved domestic pets (dogs and cats),
while eight involved feral animals (dogs, cats and rats).
"This brings the cumulative number of animal bite cases (in the state) since April 1 to 2,062,"
it said in a statement.
It added that so far, 882 people here have been vaccinated against rabies.
The rabies epidemic in Sarawak has, to date, claimed five lives.
A sixth victim, a 7-year-old from Kampung Kuala, Gedong, in Samarahan is in critical condition at the Sarawak General Hospital.
Source: BERNAMA