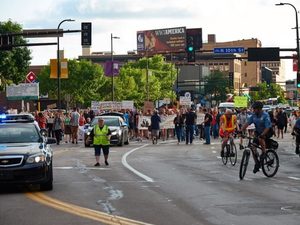 Investigators are questioning a cyclist who witnessed and filmed the aftermath of the shooting of Justine Damond as the police officer behind her killing maintains his silence.
A statement just released by the Minnesota Department of Public Safety Bureau of Criminal Apprehension (BCA) says the witness is a cyclist who was riding east along West 51 Street as the shooting unfolded, and stopped to watch as officers sought to revive Ms Damond after she had been shot in the stomach.
According to the
Star Tribune
, a source said the witness filmed part of the encounter.
"The individual has been cooperative and provided an interview today," the statement reads.
But the police officer at the centre of the controversy has again refused to talk.
"Officer Mohamed Noor has not provided a statement regarding the incident and has declined to be interviewed by BCA agents," the statement says. "Officer Noor's attorney has not provided any update about when, if ever, an interview would be possible. Under the law, the BCA cannot compel the testimony of the officer."
Protesters push mayor aside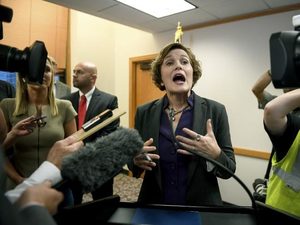 Protesters have pushed aside Minneapolis' mayor at a press conference, demanding her resignation and police reform after the killing of Ms Damond.
Mayor Betsy Hodges was attempting to address the media following the announcement she had 'lost confidence' in Chief of Police Janee Harteau, and had nominated a replacement.
The crowd of protesters had cheered news of Chief Janee Harteau's resignation as they gathered in the city's Loring Park.
Several hundred people of mixed race and age turned out for the Black Lives Matter march before moving to City Hall
.

Comment: Yes, people from all backgrounds took part, but no, it wasn't under a BLM banner - it was a 'Peace and Justice March for Justine'.


They shouted-down Mayor Hodges while waving signs with the phrases "Messy Betsy" and "You are next" on them and chanted "Bye-bye Betsy." One man wore a cap with "Philando" on it, referring to black motorist Philando Castile, who was shot to death last year by a suburban officer during a traffic stop.
Hodges eventually gave up and left.
Protesters later filed out of the council room, allowing the mayor to return.
Hodges later told media said she understands the public's frustrations, but "
I will not be resigning
."
Police chief quits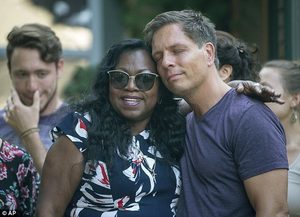 Earlier Chief Harteau issued a statement saying the killing of Australian Justine Damond had caused her to step aside for a 'fresh set of leadership eyes'.
In a statement posted on the Minneapolice police department's website, Harteau said the tragedy had caused her to 'engage in deep reflection'.
"The recent incidents do not reflect the training and procedures we developed as a department," she says. "(But) I have to put the communities we serve first ... the city of Minneapolis deserves the best."
Harteau, who worked her way up from the bottom of the department to become the city's first female, was America's first openly gay and first Native American police chief, and said she was proud of the work she accomplished and honored to serve as chief.
Her resignation comes just a day after she implored the officer behind the shooting, Mohamed Noor, to come forward and speak about the incident.
"I would prefer he would talk - there are questions that need to be answered and only he can answer them," she said.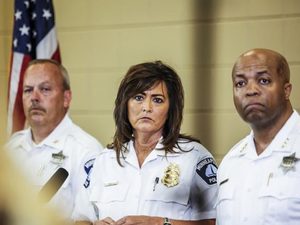 The investigation is being hampered by a lack of video evidence, with neither officer having turned on their uniform bodycams either during or after the shooting - despite police policy.
Chief Hartneau said the department was reviewing its video policy as a result of Ms Damond's death.
She also admitted the tragedy had made people frightened to call police.
"Although disheartening, I understand the fear and why it exists. This has had a negative impact on the community trust we've built."
Chief Harteau has been criticised for remaining on holidays for four days after Ms Damond was killed.
Mayor 'loses confidence'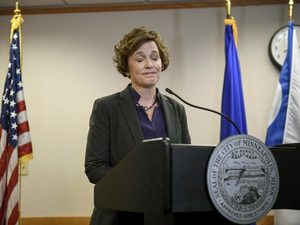 Minneapolis Mayor Betsy Hodges said she asked for the chief's resignation.
"As far as we have come, I've lost confidence in the Chief's ability to lead us further," Hodges said.
"From the many conversations I've had with people around our city, especially this week, it is clear that she has lost the confidence of the people of Minneapolis as well.
"For us to continue to transform policing - and community trust in policing - we need new leadership at MPD.
The mayor has announced she will nominate current Assistant Chief Medaria "Rondo" Arradondo as Minneapolis' next Police Chief.
Lawyer denies drug test call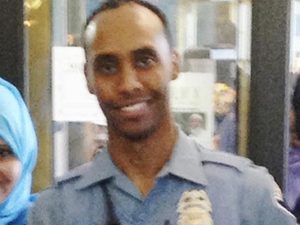 The lawyer representing Officer Noor has rejected reports he was trying to shift blame for the incident onto the Australian spiritual healer.
Noor's lawyer, Thomas Plunkett, has been quoted as saying it "would be nice to know if there's some Ambien in her system".
Ambien is a popular sleeping pill in the US.
"No. That is a total misquote," Mr Plunkett told AAP this morning. "It is not true."
Plunkett had earlier told CBS that he was waiting for a second lab to go over the autopsy reports to see if Damond had taken the sleeping pill, Ambien. The second lab test is standard and takes from four to eight weeks.
Damond family spokesman Tom Hyder described Mr Plunkett's insinuation as "sickening".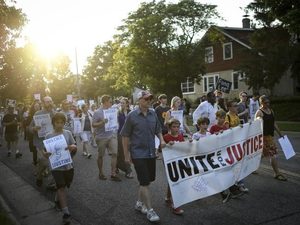 "We were told at the beginning that this might happen, that they would try to turn this around and make things up about Justine," Mr Hyder said.
Mr Plunkett also said that Noor still had no plans to talk to investigators.
It came as Noor's boss laid the blame for Damond's death squarely on his shoulders.
"We are talking about one individual's action," said Minneapolis police chief Janee Harteau.
"There will be a criminal investigation but from what I have seen Justine did not have to die."
How the tragedy unfolded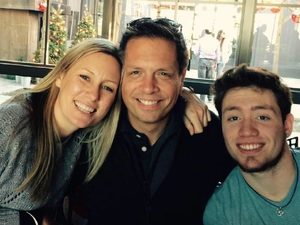 Ms Damond, 40, was shot dead by Officer Noor in her pyjamas late on Saturday night after calling 911 to help a woman she heard screaming in her back lane, whom she believed was being sexually assaulted.
Minneapolis Police on Friday told News Corp they have been unable to find any evidence suggesting an attack was taking place.
Noor and his partner, Officer Matthew Harrity responded to Ms Damond's emergency call and radioed their base to report they couldn't see anyone in the lane when they arrived, eight minutes after her first 911 call.
Moments later, Noor fired on Ms Damond through the driver-side door after hearing a loud banging noise and seeing a man riding a bike nearby. His lawyer has suggested Noor, who was holding his gun as they patrolled, feared he was being "ambushed". This claim drew a sharp response from Ms Damond's family, who said they were considering a civil claim to defend the reputation of the yoga teacher, vet and motivational speaker.
Friends demand justice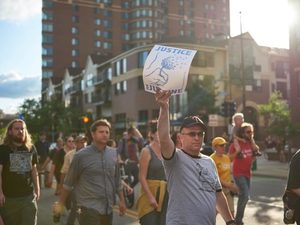 Her stepson Zach Damond was among a crowd of about 200 who last night took part in a 1.5km peace march from the home on her street where was shot.
Among the locals gathered there were Taylor Meyer, a young mother from neighbouring Bloomington who attended out of what she described as a sense of duty.
"I have been following this story from the first moment, and it's kind of scary. This poor woman could have been any of us and there was no reason for it to happen," she said.
"If it one of my friends who had been killed like this, then I hope we would show up and try to do something to change things."
Also in the crowd was Valerie Castile, whose son Philando was shot by a Minnesota policeman just over a year ago. His killing, and the shooting by police of Jamar Clark in November 2015, have galvanised protesters in the city, aligned with different groups including Black Lives Matter, some of whom marched last night.
"I am just here to support the family," Ms Castile said.
Investigation continues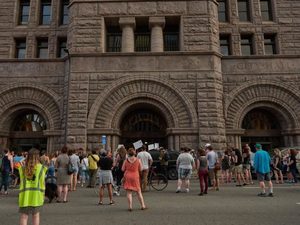 Officers Noor and Harrity are both on paid administrative leave as the state's Bureau of Criminal Apprehension investigates the shooting.
County attorney Mike Freeman will then consider whether or not to charge Noor with murder. The maximum penalty for first degree murder in Minnesota is life in prison, but it is unclear whether this would be the charge.
Harrity has given his account of events to investigators, but so far Noor has refused to talk to the BAC.
Friday's press conference was Chief Harteau's first public appearance since the shooting four days ago and she faced criticism for continuing to enjoy a holiday as the crisis unfolded.
She promised she would push for justice for Ms Damond.
"On our squad cars you will find the words: 'To protect with courage and serve with compassion.' This did not happen," she said.