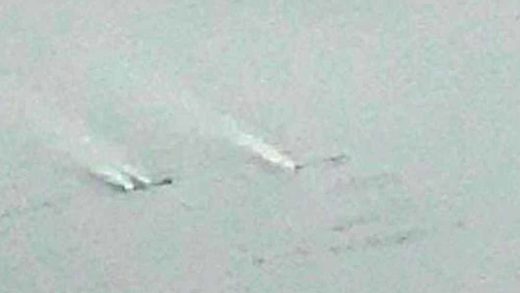 The photo above was taken by pilot Ágúst Arnbjörnsson on July 11, 2017 during a flight from Keflavik to Portland, from a height of approximately 34,000 feet. The location is 75 km from Kulusuk in Greenland.
The image appears to show three plumes of steam rising from cracks in the glacier, which according to the
blog
of volcanologist Haraldur Sigurðsson, is 1.5 to 2 kilometers thick. This may be a sign of powerful geothermal activity from below.
Earlier this year a team of NASA researchers observed an
ominous crack growing in the Petermann Glacier
along the northern coast of Greenland.
Recently Greenland recorded the
coldest temperature ever in the northern hemisphere
for July.