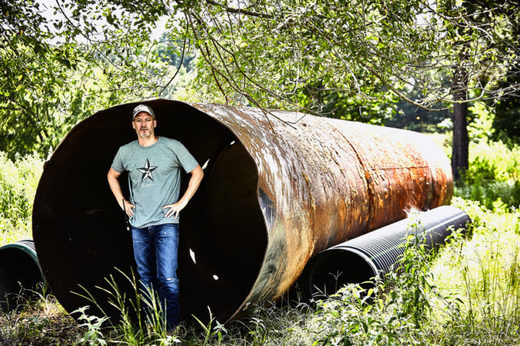 You're going to need to sit down for this one.
Last week the Dallas City Council met to discuss their current agenda. Item #11 involved an eminent domain case where the city of Dallas was attempting to take the land from a property owner. The council has been asked to settle a case out of court with the land owner.
Ms. Sandy Greyson, District 12 (nonpartisan), is furious that the city cannot simply take this man's land. She tells Mayor Michael S. Rawlings it isn't fair to the city that this man has enough money to defend his property in court.
She even admits that "ordinary people" who "cannot afford to fight the city of Dallas" end up losing their property, which makes it easier for the city.
She's dead serious, and continues to say "he's fought us for years and has cost Dallas tax payers millions of dollars."
It gets worse, "I'm not blaming anyone that we're settling this case," she says "but it's just infuriating that if you're rich enough you can hold the city hostage for years and get what you want. There's something really wrong with that."
Let that sink in a moment.
In her opinion, the local government is a victim because it cannot afford the court cost required to force a citizen to give up land he does not want to sell.
Watch the video:
Ultimately the city is forced to settle and change their construction plans to move around his property.
UPDATE: The land owner's name is Monty Bennett, a Dallas businessman who owns East Texas Ranch LP. He has filed a lawsuit against Tarrant Regional Water District (TRWD) under Civil Action No. 2014C-0144.
The land was originally purchased by Bennett's grandparents in 1955. Bennett does not want the pipeline to damage his family land or interfere with the wildlife refuge on it. He attempted to speak directly with the TRWD board, but they refused to see him.
In order to protect his land, Bennett has constructed a cemetery on his property. Under Texas Law 711.035 cemeteries are exempt from "taxation, seizure by creditors and eminent domain."
Bennett has the full support of Henderson County Commissioner Precinct 4 Ken Geeslin who is upset by the project's burden on his constituents. "First off, I am not in favor of eminent domain," Geeslin said in an interview with the
Athens Review
.
"The government can come take property that may have been in a family for generations. I just can't see that being right."
Geeslin fears that the land owners who have agreed to easements on their property may not be fully aware of the project's size. "We are not talking about 18-inch pipes. These pipes are a minimum of 84 inches," said Geeslin. "Residents with waterfront property could end up with mud-front property at Lake Palestine and possibly Cedar Creek Lake.
I don't understand why they have not looked for alternative routes for the pipeline. They could possibly find a route that would not affect so many people."