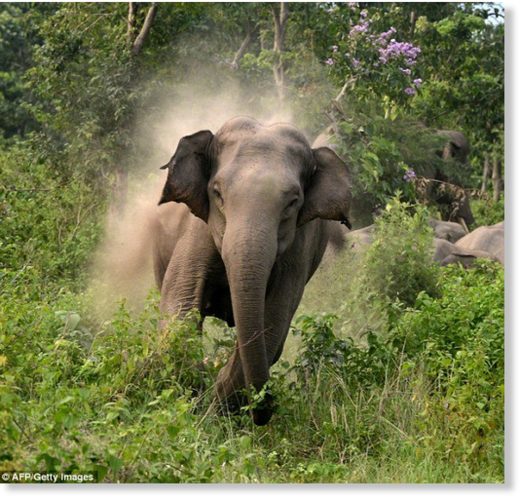 Two people were killed and five others were injured on Tuesday when a wild elephant entered a village in Saptari.
The elephant, which entered Hanumannagar Bazaar from Koshi Tappu Wildlife Reserve, killed Roshan Jha and Sanjay Saafi iat Yoginimai Municipality.
Thirty-three-year-old Jha breathed his last while being rushed to BP Koirala Institute of Health Sciences in Dharan. Saafi also died while receiving treatment in Dharan.
One of the five people injured in the incident is in critical condition, local authorities say.
Local police say the bazaar has been shut following the elephant attack. Authorities are trying to get the elephant out of the settlement.