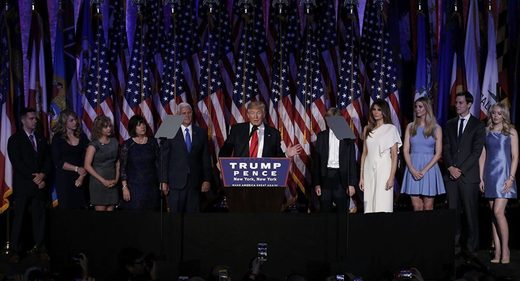 US Congressman Joe Wilson said Moscow has been groundlessly accused of meddling in the presidential election.
The accusations of Russia's alleged interference in the 2016 US election have been made up, US Congressman Joe Wilson told Sputnik on Thursday.
"I don't see Russia involvement in the election. That's made up," Wilson stated.
In February, US National Security Adviser
Michael Flynn resigned
amid media questioning his alleged ties to Kislyak, with whom he was purported to have discussed sanctions against Russia, a claim that Russian Deputy Foreign Minister Sergei Ryabkov denied on Tuesday.
On January 6, the US Intelligence Community released a report saying it had high confidence that Russia meddled in the 2016 US presidential election.
However, the report did not offer proof of the claims that Russia attempted to hack and influence the US election process.
Russian Foreign Minister Sergei Lavrov said at the Munich Security Conference in February that there were "no facts, just accusations" on Moscow's alleged hacking of the Democratic Party websites.
Russian officials have called the US hacking allegations against Moscow
absurd
, noting the allegations are intended to deflect US public opinion from revelations of corruption and other pressing domestic issues.
US Attorney General Jeff Sessions meetings with Russian Ambassador Sergei Kislyak were appropriate and the current critics from the democrats is part of the political process, Joe Wilson said.
"My view is that it's proper," Wilson stated. "On the Foreign Affairs Committee we are happy to meet with the ambassadors. It's very appropriate."
When asked about the calls from the Democratic lawmakers for the Attorney General to resign, Wilson said, "The democrats, in my view, I quote US Senator Lindsay Graham, they lost the election, now they are losing their minds."
"They are going to be critical of every issue," he added. "That's just part of political process."
"I have faith in the Attorney-General and his integrity," Wilson concluded.
Among the lawmakers calling on Sessions to resign over media reports on his previously undisclosed contacts with Kislyak are Senate Minority Leader Chuck Schumer, House Democratic Caucus Chairman Joe Crowley, House of Representatives Minority Leader Nancy Pelosi, and Senator Elizabeth Warren, a Democrat.
On March 1, the Washington Post reported that
Jeff Sessions had two conversations with Sergei Kislyak last year
while he was a US senator.Sessions denied allegations he misled the Senate and said he is
prepared to recuse himself from the investigation
if the need arises.
Sessions' spokeswoman Sarah Isgur Flores clarified that the then-Senator had met with Kislyak among other ambassadors during a sideline event at the Republican National Convention in July and in once in September in his official capacity as a member of the Senate Armed Services Committee, not as part of the election campaign.
Kremlin spokesperson Dmitry Peskov said on March 2 that Moscow does not know of any meetings between Sessions and Kislyak and
does not wish to interfere in the "emotionally-charged" scandal
.