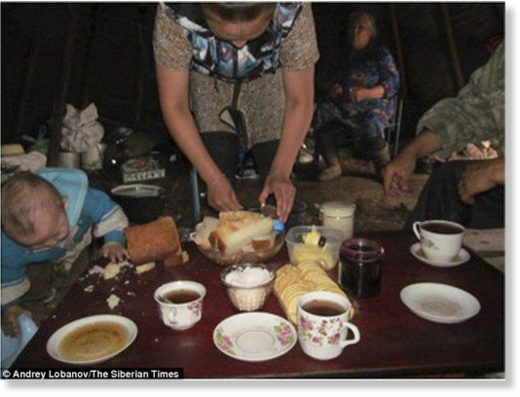 The first-ever cases of obesity have been recorded among nomadic Arctic reindeer herders, after they became exposed to instant noodles and other junk foods.
Russian scientists are warning about the dramatic change in the Nenets and Khanty peoples on the icy Yamal peninsula in northern Siberia, who for centuries had eaten only traditional foods.
A diet based on venison and fresh river fish meant that obesity was unknown among these indigenous peoples, but now outside influences are changing everything.
Alexey Titovsky is head of science and innovation in the Yamalo-Nenets autonomous region of the Russian Federation.
His team has found that the intake of venison and river fish by the nomadic tribes has been cut by half, as noodles, pasta, bread, pastry and sugar became part of the diet.
The herders often buy instant noodles in villages on their pasture routes and this has led to the decline in the consumption of more traditional food sources.
Obesity is not the only negative side-effect to this change in diet, according to the researchers. Conditions are harsh and traditional food allow the tribes-people to adapt better to the climate.
Venison has been found to help to avoid frostbite and eating fish fat, like that of the broad whitefish found in the area, increase the resistance to cold stress.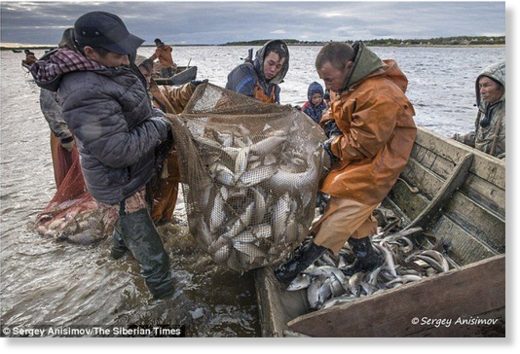 Fish like pike, and burbot can also help to prevent hypertension and respiratory disease. Another problem affecting obesity is that the nomadic routes have been shortened by traditional herders.
The distance of pasture routes of nomadic herders with their reindeer have halved over the past 25 years, according to a
report
in The Siberian Times which revealed details of the obesity concerns.
Russia is exploiting oil and gas reserves in the region, and herders stay closer to the energy company facilities to sell their meat to workers.
So the herders are walking shorter distances on the reindeer pasture route and consequently burning fewer calories.
Dr Titovsky said: 'Over the past few years the diet has changed considerably, and people living in the tundra started eating so-called chemically processed products. It never happened before that the small local indigenous peoples of the north suffered from obesity.'
'It is a nonsensical modern problem. Now even a predisposition to obesity is being noticed. The volume of consumed carbohydrates increases significantly. They replace their traditional food with them,' he warned.
'Noodles and other fast foods are "easy" to eat and transport but the lack of traditional venison and fish in the diet is bad. The problem is that carbohydrates do not contain the necessary micro elements which help survival in Arctic conditions.'