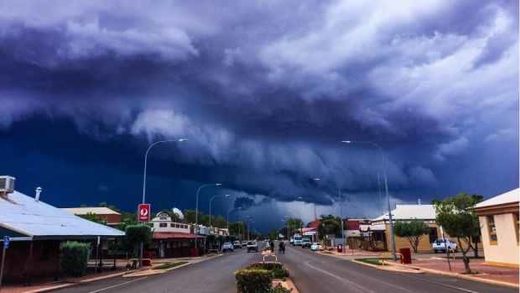 Perth has broken a 17-year weather record overnight by copping more than 31 millimetres of rain - the sixth wettest January day on record ever.
The maximum temperature in Perth on Monday reached just 20.3 degrees, making it one of the coldest January day's on record. The coldest ever was 19.7 degrees back in 2007.
The average maximum temperature for Perth in January is typically a much warmer 31.6 degrees.
A total of 31.8 millimetres of rain fell in the Perth gauge between 9am Monday and 9am Tuesday making it the wettest January day in Perth since 2000 and the heaviest rain Perth has seen since July 17 last year when 32.8 millimetres fell.
For the entire month of January, Perth has recorded 45.4 millimetres of rain
, making it the sixth wettest January on record.
The average is just
9.7 millimetres
.
Bureau of Meteorology spokesman Neil Bennett said it wasn't about the ease up either, with more rain to come later on Tuesday.
"There are some more showers to come through, the heaviest falls are to our north," he said.
"Normally you can get some very heavy falls in January ... for example the heaviest daily January rainfall was 104 millimetres in 2000.
"That was the result of a decaying tropical cyclone.
"It is unusual but we will see a return to normal weather later in the week when we go back up into the 30s on Thursday."
Mr Bennett said the Bureau of Meteorology's "climate outlook" for February, typically Perth's hottest month, was predicting about average temperatures for the city.