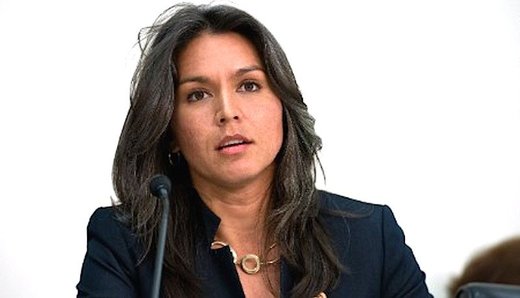 Tulsi Gabbard's tour of Aleppo shames Western journalists
My colleague Alex Christoforou has
reported
on the US Representative Tulsi Gabbard's forthright response to US media attempts to perpetuate the myth of President Assad's sole responsibility for the Syrian war.
A key point to make about Tulsi Gabbard is that she has made these comments
after actually visiting Syria
, and going to places like Damascus and Aleppo.
As I have previously pointed out, since the end of the fighting in Aleppo, the city is now safe to visit by Western journalists, which is why Tulsi Gabbard has been able to go there, and has been able to speak to people there.
By contrast the Western media, which throughout the autumn was full of lurid reports of atrocities supposedly committed in Aleppo during the fighting there by the Syrian army and the Russians, is staying away.
So far to my knowledge the only mainstream journalists who have visited Aleppo since the end of the fighting are the Turkish journalist Fehim Taştekin, whose interesting and highly informative reports I have discussed (see
here
and
here
), and the BBC's Jeremy Bowen, whose disappointing report was neither informative nor particularly interesting (see
here
).
If people like CNN's Jake Tapper, with whom Tulsi Gabbard publicly clashed in the interview which my colleague Alex Christoforou has covered, want to take issue with the things Tulsi Gabbard says, then it is high time they or their journalistic colleagues do what Taştekin and Gabbard have done, which is go to Aleppo and talk to the people there.
I need hardly add that Vanessa Beeley and Eva Bartlett who went to Aleppo whilst the fighting there was actually underway put the West's much vaunted journalistic corps to even greater shame.