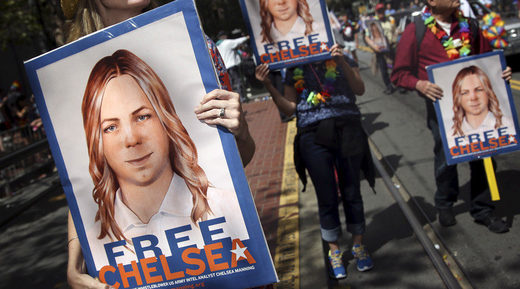 Donald Trump has hit out at Chelsea Manning labeling her an "ungrateful traitor" in a tweet. The president made the comments after Manning criticized Barack Obama.
"Ungrateful TRAITOR Chelsea Manning, who should never have been released from prison, is now calling President Obama a weak leader. Terrible!" the tweet read.
In an opinion piece published in
The Guardian
earlier this week, Manning said Obama's legacy had "very few permanent accomplishments" and that the US needed a stronger leader. Manning also criticized Obama's reaction to the Pulse nightclub shooting in Orlando, Florida which left 49 people dead, saying
"it took Obama over 300 words of his speech to acknowledge the queer community."
"The one simple lesson to draw from President Obama's legacy: do not start off with a compromise. They won't meet you in the middle. Instead, what we need is an unapologetic progressive leader," Manning wrote.
The former president commuted Manning's sentence in one of his last acts in office, saying at the time "that justice has been served."
WikiLeaks criticized Trump's tweet, saying:
"Manning was found innocent of "aiding the enemy" & Pentagon admitted under oath no-one harmed."
Manning will be released on May 17, as opposed to serving her original sentence which would have seen her in military custody until 2045.