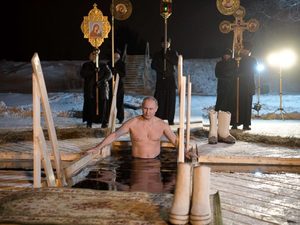 Epiphany
Each time we face our fear, we gain strength, courage, and confidence in the doing.
- Anonymous
Recent Comments
They CAN'T govern. They have never been able to govern.. only to obstruct.. for a hundred years. When they finally buy their way into majority in...
---
Cards are NOT faster than cash! the problem lies in the current generation not being able to make change from a fukcing five dollar bill without...
---
And look at how much bureaucracy people have added to their everyday lives, with smart phones, Facebook, Twitter, etc. It's like they're 'at work'...
---
Uh Oh! Zombie Nation comes to town.
---
'Disappeared' descriptors... 'Sex-Crazed Nympho'. 'Dirty Bitch'. 'Slut'. 'Whore'. etc.